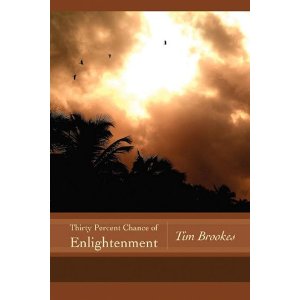 What started out as an assignment for National Geographic–to watch the monsoon make landfall in India, and then write about the almost mystical art of monsoon forecasting–went horribly wrong when a misunderstanding led to me being banned from every meteorological office in India. In desperation, I set off across southern India in a car provided by an Australian named Faith who ran spiritual guided tours.
My spiritual tour turned out to be a quest for the meaning of water. It took me through the spice villages high in the Western Ghats, to a Hindu wedding that left all the major participants drenched and finally into a holy river where the temple elephants bathed.
Along the way I discovered the history of the umbrella and the spiritual dangers of plumbing, I heard about rituals in which donkeys and frogs were married in order to induce rain, and finally, as my resistance was finally crumbling, I was granted a glimpse into the meaning of water.
To order, click here.