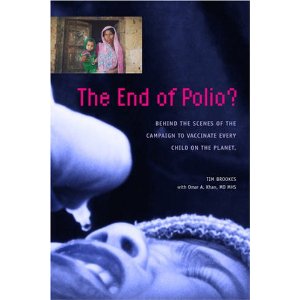 The campaign to eradicate polio from the planet has been the greatest enterprise in the public good–in terms of the number of countries involved, the number of hours of work, and the amount of money raised and spent–that humankind has ever undertaken. The end of polio has been predicted ever year since the mid-1990s, yet the virus is still circulating, still crippling or even killing people, mostly children. Why?
For the third book in my global public health series, I went out with the vaccination teams in the slums of Karachi and the war zone on the Pakistan-Afghanistan border to find out what obstacles were holding up the campaign, and why massive injections of funding, technology and goodwill may never be enough to change the world.
To order, click here.