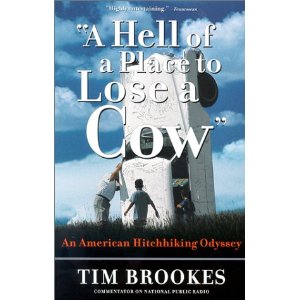 I always wanted to write a cult classic. This is it.
In 1973, as a 20-year-old Oxford student, I did what everyone did: I hitch-hiked around North America. Twenty-five years later I set out to do it again, to see how America had changed–and how I had changed. Everyone I knew, even those who had been avid hitch-hikers in the Sixties and Seventies, told me I was insane, and that I'd be killed. Yet everywhere I went, I found kindness and generosity. How did America become so afraid of itself? And what is it about hitch-hiking, an act of making oneself deliberately vulnerable, that brings out the best in people? (This book was chosen by Booklist and the New York Times as one of the best travel books of 2000, and a shorter form was published as an article in the Millennium Edition of National Geographic: January 2000.)
To order, click here.