Many of you were kind enough to write to me saying how much you liked my two previous anecdotes from Egypt, "The Camel's Ass" and "Going Postal in Cairo." Several more of you, or perhaps the same several, also said you'd like longer posts from me in future. So here, and for the next few Sundays, is the somewhat-more-complete story of my trip to Egypt. Or at least the parts you haven't heard already.
First Impressions
Having arrived at the Longchamps Hotel in Cairo well after midnight, when I threw open the curtains in my room in the Longchamps Hotel I had no idea what to expect of the city. Perhaps palm trees. Perhaps the kites wheeling overhead that I saw in India and Pakistan. Instead, perched on the roofs of every house and hotel, tall and short, near and far, left and right, were satellite dishes.
I counted roughly 550. All beige, all tilted more or less the same way, they had the alertness and keen sense of purpose of anti-aircraft batteries, yet without any aggressive barrel they seemed benign, earlike. It was as if everyone in the city had signed up for a futuristic interstellar monitoring project, and was straining for sounds of extra-terrestrial life.
After gazing in astonishment for a few minutes it dawned on me that my legs, where the 9 a.m. sunlight was falling, were starting to burn. Sunburn at 9 a.m.? It didn't seem possible. It was the title of a bad thriller.
I tottered off to breakfast, which had that small-European-hotel muttered-conversation feel, croissants and eggs and bad coffee, until I tottered back out of the breakfast room and saw a couple of people had taken their breakfast onto the potted-plant fifth-floor terrace. Sunburn and eggs at 9:30 a.m.. Couldn't imagine it, myself.
The Longchamps had, of all things, a golf theme. Even some of the giant glass flower-vases sporting brilliant hybrid lilies had golf balls in them, as if life itself were a water trap. My room also had the world's cruelest bath. It was no more than four feet long, and was divided into two halves, one of which was perhaps two feet deep, the other a mere nine or ten inches deep. In other words, all you could do was sit in the shallow end with your feet in the deep end. Impossible to take a nap in; impossible even to get your back wet. Rarely have I formed such a deep and consuming hatred for a domestic appliance.
Napped again, found out how to work the wi-fi internet, got the helpful guy on the desk to write out directions in Arabic to the World Health Organization office, which in his delightful transcription came out as World Half Organization, and directions back to the hotel, printed in Arabic and English on a card with a map. Maps are, of course, a Western vanity: the taxi driver used the time-honored method of pulling over every few minutes to call to someone on the side of the road and ask directions.
I was getting more and more excited. The novelty, the challenge that brings out the best in you—this is what travel is about. I was even starting to enjoy the heat, or at least to redefine it, to take it on as part of the journey: it was a badge of honor, even—given that it enveloped my whole body—a uniform.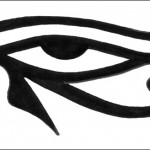 Unlike the World Health Organization (WHO) country office in Karachi, Pakistan (which has been built on an unused bit of desert on the outskirts of town and my taxi driver couldn't find it even when we were parked out front), the Eastern Mediterranean Regional Office of the WHO is a marble monument, a cross between a mausoleum and a bank. Very reassuring. I could sense infectious diseases being daunted by its very façade.
My contact, Jane Nicholson,  had kindly agreed to see me right before shooting off on holiday, and there was an air of great activity in her office, which included lists of publications in progress. I wish I had written some of them down: technical stuff, they tended to have titles such as "Incidence of Boll Weevil Fever in Rural Areas beginning with the Letter F," and "Ground Water Testing Using Only a Cotton Swab and a Toothbrush."
She herself had that English habit of saying "Yes," and "Right, then," to sum up and convert conversation into planning into action. She listened intently to my explanation of why I was in Egypt (an absurdly ambitious agenda that included learning about bird flu, teaching writing workshops to healthcare workers and trying to find interesting sites and good restaurants for National Geographic Traveler) and at once began to suggest a list of people I should see.
She was joined by her colleague Dr. Kassem Sara, a short man with a high forehead, an energetic manner and alert eyes, who had just returned from prayers.
Kassem had several endearing habits. Every time we were alone in his office he immediately asked, "Would you like something sweet?" and offered candies, freshly-baked breadsticks, tea, coffee. He also had that Arabic physical familiarity, taking my arm, guiding me into a room or an elevator. He was from Syria, he explained, pausing at a map to show Damascus, the road across the desert through the ancient city of Palmyra to his home town on the Euphrates. Right in the cradle of civilization, I offered. "Yes, we are very proud of that," he said. But now he had been in Egypt for fifteen years and saw it as his home. Egyptians are friendlier than Syrians, he said, and besides, his children refuse even to visit Syria. I got the impression, though I may be wrong, that Egyptians see Syrians as a little behind the times, the site of an empire too ancient to count.
He also taught me to say "Bism'allah."
"It is what we say when we begin something," he explained. "It means, `in the name of God.' You and I are beginning."
"The French would say, `Allons-y!'" I said. I've always liked the phrase for its energy, its élan.
He nodded. "Allons-y!" he repeated, committing our collaboration to energy, and to God.
In the meantime, Kassem and Jane had drawn up a list of roughly eight dozen people I should meet. The eminence grise and collective memory of the organization, they said, was Dr. M. Haytham Al-Khayat, a teddy-bear of a man who was downstairs in an office the size of a library, sitting low in an armchair with that posture some academics develop in which they seem torpid but are watching everything that happens with such awareness that they observe the movement of microbes, and know the end of your sentence before you have thought of the beginning. He listened to what I said, but I could tell he knew it all already and was absently using the unused portions of his mind to play Tetris.
"Yes, but the person you must talk to is Dr. Zuhair Hallaj," he said, with the air of one solving a chess problem involving checkmate in a mere sixteen moves. So Zuhair, the head of communicable diseases, was called in, and within minutes had grasped everything and was calling the head of communicable diseases at the Ministry of Health so arrange for me to meet him the following day.
Let me explain why this was a miracle in itself.
Much travel literature by Europeans features the author waiting in some dim and stiflingly hot governmental corridor for days waiting for the lowliest functional to return from lunch and stamp a crucial document that will, in a fashion that can only be described as Oriental Kafka, allow him to visit another governmental functionary who will likewise be out for lunch, but will finally return and stamp the document with a stamp that cancels out the first stamp.
These accounts are by no means exaggerated. To have me visiting someone barely below the level of the Minister on my first full day in the country was staggering. To tell you the truth, I was already a little daunted, and began wondering, in the corner of my mind usually reserved for Tetris, what on earth I should wear.
Kassem, meanwhile, was extending the mental list he was making of people I should meet. Even as their names came up in conversation I was starting to feel uneasy, all over again, about my lack of Arabic. Names they threw out sounded suspiciously similar to each other. I wrote them down, spelling phonetically, as quickly as I could—a method that, combined with my appalling handwriting, pretty much guaranteed future confusion.
Back at his office, Kassem offered me sweets all over again, and showed me some of his work, including a monumental project: a unified medical dictionary in Arabic, English and French. Knowing how much perception and understanding of disease is affected by the assumptions and history of one's culture, I could begin to imagine the difficulties involved. Not to mention the fact that our understanding of disease is dynamic, changing so often and at times so rapidly that yesterday's diagnosis is today's lawsuit.
Kassem agreed, and came up with a subject that showed an entirely different range of difficulties. How were he and his colleagues to name clitorectomy, widespread in Africa? They wanted, frankly, to choose a word that was accurate but ugly, to indicate that the practice was repulsive to them. "Clitorectomy" sounded far too scientific, as if those practicing it had good medical reasons for doing so. "Female circumcision" likewise sounded too acceptable, as male circumcision is standard practice in both Jewish and Muslim faiths. Even to go with the phrase of choice, though—"female genital mutilation," or FGM—posed problems, as religious conservatives might feel that by using such a phrase, the dictionary was implicitly criticizing male circumcision. (Fine by me: speaking as an uncircumcised male, I'd regard any assault on my foreskin as genital mutilation.) So the editorial team had to have a series of consultations with religious leaders, who (and Kassem sounded a little surprised at this) unexpectedly endorsed the FGM language. Shortly afterwards, perhaps by coincidence, the Egyptian government even came out and issued for the first time an explicit condemnation of FGM. The more I looked at Kassem's robust volume, with its more than 100,000 terms unified in three languages, the more I imagine Dr. Johnson looking on and being pretty damn impressed.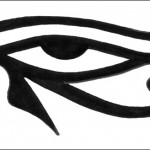 My final act of the working day was to buy a cell  phone, which I achieved with the help of no fewer than four guys at the Mobilinil office two doors down from my hotel. One told me of the virtues of the individual phones, and I argued him ("Simpler! Simpler!") down to a Nokia that did not include a flat-screen plasma TV or GPS system. (Though it may include Tetris, come to think of it.)
He was the one who also showed me how to insert the chip. He, however, had no understanding of my question, "How do I pay for the actual calls?" This only evolved over time. He told me I needed a SIM card, but the one he installed spoke in Arabic, so another of the guys took over the task of making my new phone speak English, which was a Rosetta Stone experience that took ten minutes and left his thumb exhausted.
Somewhere in there I had to buy yet another card that seemed to be for actual calls once the phone was all chipped-up and chipper, and I got my actual phone number off something that looked for all the world as if Guy #3 was offering me a stack of free CD's to choose from, all apparently identical. I was wrong about that, but they did then offer me a free Mobilinil backpack. Even this generous act confused me as Guy #1 had clearly been badly work down by my state of basic incomprehension of cell phone technology and he began to lapse into French, called the backpack a cadeau (gift). By the time the whole transaction had been accomplished, I half expected a new generation of cell phones to arrive by truck, making my Nokia obsolete. Then Guy #3, who had been in a kind of silent supervisory capacity until now, stepped in and advised Guy#1 how to create a receipt on the computer and print it out. Finally, I signed a contract that was completely in Arabic, so I may well have signed away my rights to a fair trial, or the Egyptian edition of my next book.
It finally struck me that Guy #4 had nothing to do with the transaction at all, even though he had been paying keen attention and, indeed, had offered his opinion in a polite sort of way every so often. He was the security guard. Every cell phone shop had one, as if Caireans were about to stampede off the streets and grab handfuls of Nokias—a ludicrous idea, as every Cairean already has a cell phone, and every one of them is more advanced than the pathetic little beige object I now possessed.
I walked out feeling immensely pleased with myself, but not as pleased (or as sensible) as the hotel desk clerk, who asked to see the phone, gave little chortles of glee, declared Nokia a good make, showed me how to access my menu and my messages, and finally did the most important thing of all: he called me on it, and we had a very jovial brief conversation on our cell phones, three feet away from each other across the counter. I now finally knew how to use the little techo-smidgen, and was so grateful I gave him the free Mobilinil backpack to pass on to his children. We both agreed it had been an excellent day.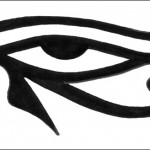 That evening, I went out for a meal. That's the short version. Here's the long version.
I asked my mate the desk guy for recommendations. "What kind of food you want to eat?" he asked. Egyptian, of course, I said. Ah, he said, I should eat at Abu El-Sid, on El-Sayed El-Bakry Street.
Okay, so one thing I've realized is that the Egyptians have a very casual attitude to Anglicizing Arabic words. "Al," which means "the," is also spelled "El," and is inserted before any noun. Or not. Even the restaurant, once I found it, called itself Abou El-Said outside and Abou El-Sid on the menu. But I'm getting ahead of myself. Finding it will not happen for some little while.
My mate the desk guy was a wonderful man, and no sooner had he recommended the restaurant than he knew he'd need to tell me how to find it, so he found a menu from his own hotel's restaurant, tore a strip off it, and with great concentration began to draw me a map that already ranks among the masterpieces of Egyptian fiction. If I had followed it faithfully I'd have wound up in the Red Sea, or possibly the Gulf of Tonkin.
Luckily, standing beside him was another Egyptian guy. (All Egyptians are issued with another guy to stand beside them. They're also issued with a cell phone, a carton of 200 cigarettes and a satellite dish.) This bystander was clearly an educated Egyptian in Western clothing with a sharp briefcase but, unusually, he spoke no English. Nevertheless, he spoke to my mate the hotel guy and said, in effect, that he was going past the Abou El-Sid and he'd walk me there. Triffic, sez I, and we head off to the lift.
On the way, incidentally, I walked through the metal detector and set it off. The metal detector was installed at the head of a longish corridor that led to the rooms, just past the head of the stairway, presumably to protect the desk clerk from anyone walking up five flights of stairs in ninety-degree heat who still had the energy to assail him. I set off the metal detector every time I went to the front desk. Nobody paid a scrap of notice. It could be a creak in the floorboards for all that it registered on anyone's consciousness.
The lift was, as they say, a piece of work. Or perhaps half a piece of work. It had two broken lights and a button that read "Poussez," and when it arrived and you opened the flimsy little doors it was the size of a pillowcase. Seriously. I discovered that I could stand on one foot, lift the other like a stork and, without moving, touch all four walls with my knee.
Actually, this was fine. The disconcerting feature was that the floor had buckled and lifted over time, so when you stepped into the lift the floor gave way two or three inches, and for a fraction of a second it felt as though the whole lift had given way and was falling with you toward the basement.
By the time we got to the ground floor, it was very clear that I was never going to have much meaningful conversation with my new guide. He spoke to me earnestly and with excellent eye contact, but of course like most Western travelers I hadn't learned any Arabic at all. I was pretty sure he was saying, "You'll really like this restaurant," because after a thoughtful observation or two he said, "Aubergine! Aubergine?"
Yes, I said, I like aubergine very much.
Of course, even in this I was completely wrong. On the way to the restaurant, in the midst of pointing out landmarks crucial to Egyptian history, discoursing on the epistemological difference between knowledge and understanding and predicting the results of the next World Cup, he broke off in excitement, pointed, and announced, "Aubergine!" I looked. He was pointing at a shoe shop.
We headed off through the streets of Zamalek, a district of Cairo that occupies an island in the middle of the Nile. The hotel guy had said "Turn right, and then again right," but we kept going right then left then right then left. Knowing it'd be dark by the time I finished eating (if I ever ate at all) I was looking out for landmarks. Aha! A Mobilinil cell phone store. Wait–another Mobilinil cell phone store. And another….
The streets got narrower. We passed several soldiers, whose job was to lounge handsomely and guard themselves, or, if in pairs, each other. As I passed one of their little posts I swear I heard a radio playing an Arabic version of "Louie, Louie."
Even though the streets were all well equipped with serviceable, if slender, sidewalks, my companion walked down the road. Egyptians regard their sidewalks as if they were training wheels: as soon as you can walk properly you do so in the street with the big boys. Even though the open roadway, between solid ranks of cars parked down both sides, was barely the width of a car plus ten inches, Egyptians seemed to take the slogan "Share the Road" seriously. At one point a big BMW came toward us and honked, which I assumed meant "Why aren't you using the slender but serviceable sidewalk, you morons?" but no, the driver knew my companion and was just honking hello. They passed so close that my companion could have hip-checked the BMW into a Pepsi stand.
Finally we made one last turn and my companion said, "Abou El-Said!" and pointed at a vast pair of wooden doors up a short flight of steps. He waved cheerfully, made a few last observations on the shortcomings of string theory, and strolled off.
In some confusion (as there was no sign, no menu, not even a light) I went up the stairs and pushed at the doors. One opened, and sure enough I was in a restaurant.
It was delightfully dim, lit by hanging lamps with perforated shades that cast scimitar-shaped slices of light on the stucco'd walls and pillars, and furnished with small, low, marble-topped tables and upholstered armchairs that looked antique–authentically so, as I discovered when I leant lightly on the arm of my chair and it snapped. Arabic music whirled out of speakers. The place felt utterly Arabic: it wasn't actually a tent, but its ambiance was undoubtedly tentlike. Tentish. With a hint of tentativity.
I half-expected the menu to be in Arabic, and was practicing my imitation of a chicken and a lamb, but luckily it catered to both Europeans and smartly-dressed Arabs in Western jackets and slacks. Let's see. I could have molokhaya ("Egypt national dish") with chicken and rice, or rabbit and rice. I could have stuffed pigeon. Grilled quail. Chicken liver Alexandrian style. Hmmm. No wonder the skies over Cairo have seemed suspiciously empty to me. In the end I ordered a Stella, babaghanoug and molokhaya (Egypt national dish) with chicken, sparing the Egyptian rabbit population.

 The babaghanoug, served with slices of pita and toasted pita, was delightfully lemony and very light. I had finished the whole bowl before the spiciness caught up with my tongue.
In the middle distance a young woman, smoking a hookah, in Egypt called a sheesha, blew out a cloud of blue smoke so vast and intense it had its own meteorology. 

My main course arrived. I recognized the chicken and rice but it came, like the Mexican flag, flanked with two bowls of stuff, one green, one red. The red stuff tasted quite a lot like tomato soup. It was hard to think of tomato soup as the national dish of anywhere except the Kingdom of Campbell, so I tried the green. "Molokhaya" apparently means "edible green Nile slime." Google told me that it's Egyptian spinach soup, but it didn't tell me that until I got back to the hotel. I took to dipping the chicken in the Campbell's.
(Note: you feel entitled to criticize other countries' cuisine when your own country's culinary rating is #176 on the U.N. list.)
The check came in a nice little ornate lacquered box, as if it were really some kind of exotic drug paraphernalia. I like this city.
On the way back, religiously turning right, left, right, left, I came across Mandarine Koueider, a pastry shop on El Shagrat El Dor. Having not had dessert (as if that mattered), I took a closer look. The pastrychefs were working right at the counter, producing vast round plates of baklava-like pastries the size of bicycle wheels and then chopping them off for display, or for the customers who were standing at the counter and pointing. I did some pointing of my own and for ten pounds twenty-five piastres (about $2.15) chose four different honeyed pastries, two of them of phyllo-type flaky dough, two made of filaments like vermicelli wrapped around nuts, drenched in honey.
I walked back through the soft, hot Zamalek night, down the middle of the streets.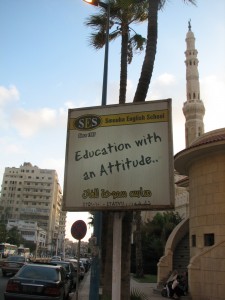 Many of you were kind enough to write to me saying how much you liked my two previous anecdotes from Egypt, "The Camel's Ass" and "Going Postal in Cairo." Several more of you, or perhaps the same several, also said you'd like longer posts from me in future. So here, and for the next few Sundays, is the somewhat-more-complete story of my trip to Egypt. Or at least the parts you haven't heard already.
Thursday, July 24
The folks at the Cairo office of the World Heath Organization had told me that Egypt was suffering a national crisis in traffic accidents, and their concern became only too understandable as soon as I set off in a taxi to try to find the Ministry of Health—or, according to the handwritten directions thoughtfully provided by the desk clerk to hand to my taxi driver, the Ministry of Half.
The fault didn't lie with the vehicles: despite the Egyptian's grumbling about their traffic, I've seen far worse in Bombay, Karachi and Dhaka. No, the danger was the pedestrians. The habit of walking down the middle of the street that I had noticed in the quiet enclave of Zamalek didn't seem to be limited to narrow back streets late in the evening. Even at the major traffic arteries just across the Nile into Cairo proper, with five or six lanes of traffic making their way at somewhere between a stutter and roughly 40 miles an hour, people in ones and twos waded casually through the flow, talking to each other. I expected to see a dozen crushed hips by noon.
Cairo's roundabouts, by the way, are of the French rather than the English variety—in other words, instead of being simply a traffic-merging device, preferably with floral embroidery, they're more like a grand square or place at which large amounts of traffic arrive from all directions and get into arguments. Architecturally, they have a wonderful sense of openness and discourse; functionally they're a steady succession of disasters begging to happen.
The Ministry of Half turned out to occupy more or less an entire city block, which my driver manfully circumnavigated two and a half times looking for the front door and cross-examining a dozen different expert witnesses on the sidewalks. Eventually he dropped me off on one flank, encouragingly said, "Green door!" and left me to the mercy of ten thousand Egyptians, almost none of whom, as it turned out, spoke English.
The Green Door entrance was clearly the entrance for the commoners, who were streaming in and out in large numbers, most wearing the traditional ankle-length galabiyeh, or light cotton robe, rather than western dress. The interior entryway was dim and very basic, lacking in any furnishings or decorations, and for the first time I felt as if I were back in Pakistan.
My job was to visit the director for communicable diseases, a Great Man way up in the ministerial stratosphere, so I was pretty sure people would know who I wanted and where his office was. I pulled out the piece of paper on which I had written, phonetically, "Dr Amr Khandil," and already began to see the shortcomings of phonetics. I was pretty certain that's how Zuhair Hallaj had said it at the WHO office the previous day, but Maytham Al-Khayat had quipped jovially, "Khandid is candid," so I thought maybe it wasn't Khandil but Khandid. The final consonant is pronounced very lightly in Arabic, so anything was possible.
I went over to one of the ministry workers in their blue shirts and neat charcoal slacks and said, "Dr Amr Khandil?" I wasn't confident of my Arabic pronunciation, but I was at least confident that they would know the Great Man, and would usher me swiftly to his presence.
He looked hesitant, then a light went off. "Ah! Amr Khandil!" I nodded. He called over another guy who could apparently be spared at a moment's notice to help this ignorant Westerner, spoke rapidly to him, loaned him to me, and the two of us headed out across a courtyard, up a lift that had evidently been designed by the guy who installed the one at the Longchamps—perhaps even de Lesseps himself—and down a series of slightly tawdry corridors to a closed door, on which he knocked. The door opened. A meeting was in progress. One of the guys at the table was summoned to the door. He looked startled. I introduced myself. He looked both startled and baffled, though the bafflement was beginning to win out over the startlement and take him in the direction of complete paralysis. He called out a colleague who spoke some English.
"This is Dr Amr Khandil," said the colleague, whose own specialty was bewilderment.
Hmm. Clearly not the right Amr. "Director-General of Disease Control Management," I risked in English.
They digested the syllables one by one, looking at each other. Then light broke through. "Ah! Amr Kandeel!" In other words, K as in K, rather than Kh as in that gutteral Kh sound at the back of the throat. I was crushed. I was so proud of myself for being able to pronounce that sound.
Suddenly it all made sense—to them, at least. The could-apparently-be-spared-at-a-moment's-notice guy was given instructions. His brow, too, cleared. Grins all round, though my grin was tempered by (a) relief, (b) sweat, as the temperature was already well over 100, and (c) embarrassment at having completely disrupted a meeting that was probably going to save several dozen lives.
We left the building, rounded a corner to the palatial front of the edifice, entered another, much grander door and there we were: a cluster of eager young staff looking up speaking English, knowing Dr Amr Kandeel and expecting me. And the short corridor outside his office was air conditioned, which made me very aware of the soaked shirt sticking to my back. All was well, and for the first time I even got to drink a demitasse of genuine Egyptian coffee: after chewing through the floating sediment I got down to the good stuff, which tasted rich and complex, like history itself, but flavored, I think, with cardamom.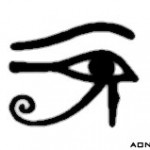 (Wikimedia Commons)
The actual visit with Amr Kandeel is now rather a blur. I explained Writers Without Borders and our writing workshops, in which he expressed strong interest. I asked him about the pressing public health issues facing Egypt, and he agreed that avian influenza (which they call AI, at first confusing me because I thought they meant Artificial Intelligence) was a top priority. He pulled up a Powerpoint on AI, found that it was in Arabic, and talked me through it.
It was a sobering recitative. Egypt has been grappling with AI in its fowl-to-fowl and fowl-to-human form for two years, the country has the third-highest number of infections in the world, the virus has a 50% mortality rate, and above all Egypt has started a whole raft of education and social-change initiatives that certainly have not been tackled in the U.S.
We have a great deal to learn from Egypt, I told him, and said that I wanted to make AI a major topic of investigation while I was in Egypt, so I could go back and make presentations to the secretaries of Health and Agriculture of my state, and to the trustees of my college.
He gave me some more information in print and on CD, invited me back in a couple of days to meet some of his staff and learn more about AI, and as we shook hands I felt that even if nothing else came of my visit, this AI avenue would make it all worthwhile.
By the way, the sheer fact that I sat in his office for an hour was something of a miracle. Those travel books in which the author sits in a corridor day after day, week after week waiting for some obscure functionary to sign a form that then will need to be taken to another functionary who after weeks of delay will sign another form that countermands the first one—those are all true. For me to get in to see the top physician in the Ministry of Half the day after I arrived….well, it's unheard of. I'm still stunned.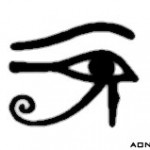 In the early evening: drinks with Richard Hoath, an expatriate Brit who had come to Egypt to work for an oil company and was now teaching in the Rhetoric and Composition Department of the American University of Cairo and writing a natural history column for the magazine Egypt Today. We talked about academia, about possible collaborations, about his students (some of whom speak several languages, and are enormously rich), about the district of Zamalek (which was originally a diplomat's enclave, and ordinary Egyptians needed a pass even to enter the island) and about writing.
Most importantly, he made it clear that the default beer in Egypt is Stella, not Stella Artois but a similar beer brewed in Egypt. Beer was first brewed all the way back in Mesopotamia, though I can't say that this extensive heritage has made Stella the Pyramids or the Sphinx of beers.
Beer is also mentioned in the Epic of Gilgamesh, according to Wikipedia, in which the 'wild man' Enkidu is given beer to drink. "…he ate until he was full, drank seven pitchers of beer, his heart grew light, his face glowed and he sang out with joy." Can't say I sang out with joy, but it was nice to have someone to chat with in the evenings, which for me are always the hardest part of travel.
Then off to have dinner at L'Aubergine, which turned out to be a real restaurant after all rather than a shoe shop, for dinner. Took me some time to find the place, given the strangely haphazard Egyptian attitude toward signage: its formal street address was #5, despite the fact that there were at least a dozen buildings between it and the low-number end of the street, and that there were apparently several other buildings, including an apartment block, also numbered #5. This was yet another indication that Egypt works by a Higher Math than the West. In Arabic numerals, the 5 is written as 0. Didn't the Arabs invent the zero? If so, why give it to the five? I was struggling, here.
L'Aubergine had very much the chic minimalist anything-but-Egyptian décor that hip young Egyptians seem drawn to: it could just as easily have been in Montreal. Soft jazz, rather Paul Winterish, on the p.a. Half the menu was vegetarian. Given the name of the place, I had to go for the moussaka. It was fine, though nothing special. Day Two complete, and I was still waiting for a great Egyptian meal.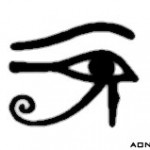 Friday, July 25
My God! Clouds!
I'd been gaily assuming that Cairo was like San Diego and had climate rather than weather, but this morning the sky was riddled with clouds! Quite a bit cooler, too. Whatever next?
Slept badly again, then realized I had to move hotels as my opening-gambit booking at the Longchamps was now up. I chose the Horus House Hotel, one floor down, just so I wouldn't have so far to lug my stuff (hmm. Luggage. That which one lugs?) and came one floor down the cranky lift.
Horus, it turned out, was the hawk-headed Egyptian deity. Aha! So that was the insignia on the tail of Egypt Air planes: the eye of the divine hawk. So much my for my theory it was a gigantic elaborate goldfish.
Moving made me feeling immediately better. Just the change of scenery, no longer looking at that hard single bed I'd come to hate, the tiny, mocking bath I'd come to despise. Then the front desk manager of the Horus said, "You are musician?"
Surprised, I nodded. "I've got my guitar here," I said, patting behind my back. "How did you know?"
"I see your nails," she said.
I was impressed right away, but even more impressed when the porter led me to my room. It had already struck me that mathematics, which first sprouted and flourished in Egypt ("algebra" and "algorithm" derive from Arabic words), was a very different plant in its native soil, much more complex and intricate.
At the Horus, this fact was true to the nth power. We headed into the depths of the building, and then the porter, carrying several of my bags, turned left. Down a shorter, dimmer corridor, then left again. Then left down a still shorter, still dimmer corridor. Then left again. Then again. How was this possible? The interior of the Horus was clearly a Singularity, or some other point where number, geometry, even space itself were constantly being created. Finally, string theory and multi-dimensionality made sense to me: according to the string theorists, there are not three (or four) dimensions, but seven, eight, nine, or even eighty-four. The theorists are reportedly confident that these dimensions exist, even if they can't be found–they are just curled up somewhere, impossibly tiny. Ladies, gents and Members of the Acdemy, I know where those dimensions are. They are in the Horus House Hotel.
At the tiny, coiled heart of these dimensions, or of any labyrinth, is (according to the Greeks, who certainly knew Egypt pretty well) the omphalos or navel of the world. And such was the case, more or less, at the Horus: when  finally I found my room, I discovered, weeping tiny whimpers of joy, that it had a bath. A full-sized bath! Well, a standard shower tub bath, but even so, I was like Speke seeing Lake Victoria for the first time. I felt like sobbing with joy. I felt myself going back in time. To my childhood, possibly even the primordial ooze. Excuse me while I regress, I thought, sinking into the suds.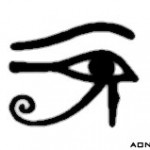 1 p.m. Time for prayers: the muezzin was calling somewhere outside my window—very mellifluously, actually. I wondered whether centuries of tradition had taught muezzins what pitches to hit in order to have the greatest broadcast range. The campanology of the human throat.
The Horus was furnished very differently from the Longchamps upstairs, which had a recurring golf theme and catered far more to Europeans and North Americans. The Horus had a dark wickerwork lobby/lounge/bar area, beyond which the Higher Math corridors divided and wound away into mathematical uncertainty (emphasized by the astonishing fact that the 200 rooms were in fact on a lower level than the 100 rooms), carpeted in a swirl of earthtones…. Well, silt-tones perhaps. It was as if the annual miracle of the flooding of the Nile reached just to the fourth floor of the Horus, permeating the carpet. When I walked out of my room and glanced left, the adjacent room was open and I saw a very statuesque woman wrapped in a towel, standing in her bathroom as if in a throne-room. There was clearly a water theme going on here.
Took a taxi to the Egyptian Museum. In one of the side-streets, an awning had been spread from side to side about ten feet off the ground, and the shade beneath it was packed with the faithful kneeling in prayer. Another group was praying in the shade of the overpass by the river. I hope the Q'ran specifies praying in the shade, given the climate. All in all, further evidence that Islam is a religion born of a tent civilization in a hot land.
Having read the Lonely Planet guidebook's warnings to tourists visiting the museum, going there was like rounding up the usual suspects. First there was the guy outside the museum who tried to tell me the place was closed (this despite the fact that he was standing next to an Open sign and a policeman) but while we waited for it to open, he said, he'd be glad to take me elsewhere and show me all kinds of other sights. Then there was the (female) tour guide just inside the gates who kindly showed me that I had missed the ticket window, but then tried to leverage this favor into the right to offer me an entire tour of the museum at LE 150 an hour, which is probably more than the Minister of Antiquities makes. Getting rid of her was like shaking bubblegum off a shoe.
The museum was neither as glorious nor as messy as I'd been led to expect, but it had an unusual approach to climate control: in an attempt at historical verisimilude, it recreated the climate of the banks of the Nile. I watched a tour guide, leaning over a sarcophagus, describing a particularly brutal event in Egyptian in history in passionate French, and his face was scintillating with sweat.
While the basic layout had been thought through there was still a sense that several thousand artifacts had been parked here and there, often without explanatory text of any kind, just because a space was available.  All the same, the place had a creepy magnificence, especially in the main hall, dominated by vast pharaonic statues and tombs, and it was fascinating to see how the third dimension gradually evolved in Egyptian statuary over thousands of years: what began as etchings in rock steadily took on more and more depth until the figures stood half-in, half-out of stone, before emerging altogether and standing alone. (It was also fascinating to see that the statuary didn't feature hair until the Greco-Roman period, when suddenly headdresses are out and everyone is bristling with hair.) It was a great illustration of the fact that, much as we'd like to believe in dramatic and original strokes of inventive genius, most ideas evolve bit by bit, restrained by tradition. Let's face it: the fact that most statues of pharaohs look almost identical suggests that any sculptor who made his subject look either worse or better than the previous ruler in the dynasty stood a fair chance of being disemboweled and mummified on the spot.
In general, though, the level of skill and art was far higher than I'd expected for such an ancient civilization. A statue of a hippo god in particular was spectacularly convincing and cruel. And there was a humanness and a warmth that made the Graeco-Roman era statues, when they finally arrived, seem beautiful but cold. Some of the earlier figures called out to be stroked on the cheek.
Outside the museum I was greeted enthusiastically by a young guy claiming to be an English tutor who turned out to have a very strong interest in having me visit a papyrus-painting shop across the street from the museum.  As soon as he had turned away another man, older, with a lean, weathered face, ran up to me and told me never to go into a papyrus-painting shop with a guide, as the final price would be bound to include the guide's commission. He, on the other hand, could offer me up to 60% off the papyrus paintings in the next shop, "because today I am a little bit crazy." At once, I thought of him as Eddie. He rolled his eyes and wagged his head. Both these hucksters threw in entertaining bits of improvised autobiography: daughter in Australia, friends in Piccadilly Square. I treated them as if I were genuinely grateful for their company and their conversation (which I was) and as if they were sincere in all they said (which they might not have been). So we had nice little chats on the hot sidewalk until they finally grasped that I wasn't going to buy anything, at which point they gave up. I love this city.
Later it struck me that we westerners have a profoundly different view of making up our minds—how it happens, what it means. We tend to think of making up one's mind as an individual act, in which we may consult others or ask advice but in the end the mind is made up, and that's a position we expect others to acknowledge and respect. I wonder if in other cultures there's simply a different view—that what we think of as making a decision is seen more like expressing an opinion, essentially an invitation to others to chip in and start an intellectual free-for-all? One reason why we find touts so offensive is that they violate our sense that we have the right to make up our own minds, or even to own our own minds. This might just be a misunderstanding, a mistaken view of the nature and mechanics of decision-making.
Even though my knees were killing me, I decided to walk back to the hotel to acclimatize myself to the heat. Made it in stages. The Egyptian Museum is in downtown Cairo, which is just across the eastern arm of the Nile from where I was staying on the island of Zamalek (or El Zamalek, of course, or Al-Zamalek, given the carefree Egyptian use of the definite article).
On the Zamalek bank were moored what looked like casino riverboats with gaudy names like Nile City and The Imperial and Omar El Khyyam and Caesar's Palace. (Okay, I made the last one up, but it would actually be pretty appropriate, thematically and historically.) I decided to check one of these out and was welcomed at the gangplank by a girl dressed exactly like the cruise director of the Love Boat. The place was actually a cluster of chain restaurants including Chili's. She ran through my options, and came to one that she described as "Oriental, including Egyptian." Okay, I said, I'd go with that one.
I was the only European in the place—a condition I love almost without reservations. I chose an outside table by the rail overlooking the Nile. The manager himself must have been told a Westerner was on board, as he came rushing out and greeted me as if we were at Vegas and I were Tony Bennett. I had a very slow, leisurely lunch to enable my knees to recover: a very nice bread, puffed up like poori but less oily, much smaller and lighter than pita, served with spiced cream cheese and olive oil. Then chicken tandoori strips on a bed of spinach. It was generic but not bad at all. I tried to remember what the place reminded me of. Eventually, I got it: it was like an Egyptian TGIFriday's–a phrase that, with the muezzin calling the faithful to their holy-day prayers in the background, was spectacularly literal.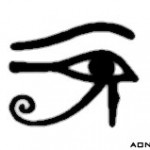 More higher math. The Horus, I discovered, has a third floor, and indeed the way to get from the first floor to the third is by going through the second. Fair enough. But the third floor is, in fact, on the same level as the first floor, thus suggesting an equation of 3=1>2.
Gone were the sunny days when I could think of numbers as occurring at predictable intervals along a straight line. The more I looked around me, the more the traditional axes of number began to curl up, like the tentacles of octopi. By earnestly studying taxis and their registration numbers, I'd discovered that an Arabic 9 is pretty much the same as a European 9, and ditto the numeral 1. But the two is backwards and missing its foot, the three is lying on its back and has a long tail, the four is like a backwards three, the six is suspiciously like a seven, the seven is a V and the eight is an inverted V. Most confusingly, the five is written as a zero, and there doesn't seem to be a zero at all! Was it any wonder the Horus is a series of mathematical paradoxes?
The number puzzle continued in the evening, when I went off in search for a restaurant called Crave, which is at 22A Dr Taha Hussein Street. I found the street easily enough, but after walking for some time, with the street getting darker and me stumbling every so often over tree roots and broken paving stones, I began to wonder. Many of the shops and homes didn't have obvious numbers anyway, and when, after five or ten minutes' walking I found a building numbered 10 (Western 10, not Arabic 10, which would be 15) I started to wonder which way the numbers ran. I pressed on, with vast, dark, sometimes vast decrepit mansions looming up on both sides. Eventually I reached a lighted crossroads, and sure enough one shop had a number: 15. (I hoped this was Western 15, or else I could be completely turned around.) After a good quarter of an hour of walking I found the place, had dinner (black ravioli with crabmeat, Perrier, all quite good despite being thoroughly unEgyptian: there wasn't a single word in Arabic on the menu or the signage) and decided that on the way back I'd count the number of buildings there actually were between 22A and the beginning of the street. It wasn't easy to be sure, because some of the vast, dark mansions might have housed one family or entire legions of the undead, but  I reckoned 64.
Final thought: I like Arabic. My favorite script is Malayalam, which looks like a series of elaborately-bent paper clips, but Arabic is cursive as all get out and has a delightfully unpredictable peppering of dots, reminding me of the gleeful abandon with which my students decorate their work with apostrophes.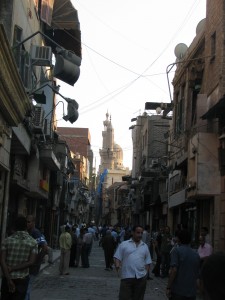 Many of you were kind enough to write to me saying how much you liked my two previous anecdotes from Egypt. Several more of you, or perhaps the same several, also said you'd like longer posts from me in future. So here, and for the next few Sundays, is the somewhat-more-complete story of my trip to Egypt. Or at least the parts you haven't heard already. (The events of Saturday, July 26, both hilarious and depressing, are to be found in my earlier post, The Camel's Ass.)
Sunday, July 27
Back to the Ministry of Half. This time I knew where to be dropped off by the taxi driver, which side of the building complex to approach, and I had Dr Amr Kandeel's card to flash at the soldier at the locked front gates. When he took it and looked a little blank I realized that he probably couldn't read English script, but the card did the trick and he duly unlocked the gate and let me in as if I were a visiting diplomat. Which, in a way, I was.
The Health Ministry, like many of the government buildings, had a feature once common in the U.K. but now very rare: iron railings, painted black. Very suitable, very much of a piece with the dignified style of the main building, with its columns and brilliant white façade—but during the Second World War those railings were sawn off, all over England, and melted down to make shells, bombs and tanks. Everywhere you go now, even at my old school in Worcester, you see the stone footing studded with short, square nubs, another wartime sacrifice.
The staff recognized me, grinned, bowed, ushered me in to see Amr Kandeel, the man in charge of combating infectious diseases in general and avian influenza in particular in Egypt. I was struck again by what an impressive figure he cut: tall, thoughtful, impassive, immaculately dressed, almost military in bearing.
He called in Dr Shermine Samir Aboubaker Aboualazem, or Shermine for short. She, too, was an impressive figure, fashionably dressed in a ruffled flowered blouse and lemon-lime jacket, black slacks, high-heeled sandals and gold jewellery, with her shades pushed up on top of her flowing hair, brown with highlights. Her nails were polished black with white cuticles. Her card said "Occupational medicine specialist," but she was clearly an administrator of some clout: as she entered the operations room all four women working there stood up.
Her spoken English was good—as it should be for someone in charge of communication, at this level of government. She began by talking about surveillance of avian influenza, or AI. Every one of Egypt's 26 governates (i.e. administrative regions) reports daily on AI, with all the usual details of names, place and date of admission, age, sex, exposure to poultry or not, possible symptoms, and whether two throat swabs had been taken. These forms are taken seriously, she said: if they're not in by noon a call goes out from someone high enough in the Ministry to scare the pants off the provincial office—and sure enough, right before noon an assistant from the outer office wearing a black burka (though decorated with white and turquoise embroidery) came in with a sheaf of forms and began sliding them into the transparent pockets on the wall that were still empty.
The two throat swabs are tested in the lab in Cairo within 24 hours and, if positive, a blood test is used as follow-up. All the data are compiled and presented in a daily briefing for AK, the deputy minister and his excellency the minister. Any confirmed cases are sent at once to one of three dedicated AI hospitals in the Greater Cairo area, two for adults and one for children. Unlike the U.S., there's no distinction between public and private healthcare: all are required to report, and the isolation facilities are in public hospitals.
I asked about traditional healers in rural areas: didn't common folk go there first? In Pakistan and probably a lot of other countries I've researched, it's alarming how many people ignore conventional medicine and even more alarming what absurd and potentially fatal treatments they submit to at the hands of the quack on the street corner. Shermine smiled. They had just finished a major survey to ask that question and found that in fact the primary healthcare setting is the first destination of choice. Well, well. If true, that's remarkable and encouraging.
Egypt is clearly miles ahead of the US in education and outreach (a fact that would be even more apparent during the 2009 U.S. swine flu epidemic, during which the two most popular sources of information were gossip and hearsay). To date, she said, they'd run between 5,000 and 6,000 seminars on AI for professionals and for the public. Next month alone a single initiative would present AI seminars in 1,700 local clinics.
They've also worked a great deal on health, safety and behavior change. More than 5 million Egyptian families rely on poultry as a source of income, so an enormous effort had to go into changing old habits, practices and beliefs. The Health Ministry urged them (especially the women, as women traditional breed and raise the poultry, especially in the backyard home/farms) to uses masks, scarves, gloves or plastic bags on their hands, to use disinfectant, to wear different clothing while they working with the poultry.
"The results were amazing," she said, talking avidly with hands and eyebrows. "More than 60% of the public changed their behavior regarding breeding."
Another example. "Not long ago, you could see the chickens freely walk around, even in the house," she said. "The breeders didn't use cages. We had to teach them to keep the chickens in cages.
"It's most difficult to fight the beliefs," she went on. In the Arab world, she said, it's traditional for the women to do the chicken-buying, and in doing so to squeeze and poke and examine the chicken close up, like a Frenchwoman buying fruit. Her department, she said, is working to try to minimize this laudable but potentially dangerous shopping style.
One set of crucial players have been the radaat rifiat, who in South Asia are politely called Lady Health Workers—trained health visitors who spend their time in the field, visiting homes. Egypt employs more than 13,000, who have made a total of more than 5 million home visits since the beginning of the crisis. (Didn't see much of that kind of involvement during the U.S. swine flu epidemic, either.)
They also had to educate farmers about AI itself. Ducks, for example, can carry the virus while showing no symptoms. Ducks harbor every form of flu virus known. Ducks are airborne flu virus delivery systems.
She took me to the operations room, were a wall map showed speckled areas in the upper Nile, around Cairo, in the Delta, at the southern end of Sinai and at the head of the Red Sea. (Check) These are stopping-areas for migratory birds. The Ministry of the Environment, she said, carries out regular checks on birds in twenty or so migratory landing sites and shares its results with the Health Ministry and other agencies plus the WHO.
I asked to visit a backyard farm, to see ordinary people trying to cope with the problems of a potentially fatal infectious disease. She said she'd try to set it up.
In a delightful but unintended segue, I ate lunch at Kentucky Fried Chicken downtown, a fascinating experience in that I could have been on Oxford Street or Place de la Concorde or anywhere. Traffic outside, people inside from all walks of life, the young chirpy, assertive front-of-house girl seeing me, saying "Hi!" and going through all the fries-no-fries-Pepsi-no-Pepsi-spicy-or-mild options in English at top speed. She could just as easily have been an Egyptian recently arrived in London or New York. "Have a nice meal," she said, and though part of me thought "corporate training," part of me wanted to believe that she was sincere, and that she was as pleased to offer her English as I am to offer my three words of Arabic.
Spent the afternoon trying to walk back to Zamalek, succumbing to the heat, flagging down a taxi, arguing with him because he didn't like the limp, dirty ten-pound note I'd got in my change at KFC, and then flaking out in my room with a cup of tea and a digestive biscuit. Travel is always a combination of excursion and retreat, the new and the familiar, and for every hour spent in 100-degree heat in an unfamiliar city we need the psychic equivalent of a digestive biscuit. Or a bath. Or even Italian first-division soccer.
Dinner at Dido's, small, crowded, cheerful student pasta dive fifteen minutes' walk toward the northern tip of Zamalek, with pretty decent food at remarkably good prices. Had a carbonara with fusilli made with beef instead of bacon—a small improvement in nutritional terms, a big one if you're Muslim! As I was walking there I passed the Chinese Embassy, which had some pretty serious security and a few propaganda posters on the front walls—a marked change from the usual villa-plus-high-wall approach of most of the embassies here. It's fascinating how Zamalek manages to have all these diplomatic buildings without having the hostile, defensive air of the wealthy districts of Karachi. Must be all these trees.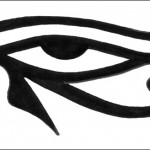 Monday, July 28
Slept well but woke with my throat so sore I can't swallow or talk above a painful and pathetic croak.
This must have been something I picked up on my day-trip around the desert ruins, usually thought of as a hostile environment for viruses. This must be a local speciality—Camel Throat, perhaps, or Giza Gorge. Sarcophagus Strep. Ramses' Revenge. West Nile Virus? Or given that I'm staying on an island, Mid-Nile Virus?
Sent emails to everyone cancelling my planned trips to the Chest Hospital and the Ministry of Half, and was surprised at what a relief those cancellations were. Sickness can in itself be a vacation, granting you the right to do exactly what you need to do exactly at that moment. I learned that on the island of Culebra, one of the Spanish Virgin Islands. I'm uneasy on standard vacations, bored and fidgetty, but that particular holiday changed completely on the fourth day when suddenly my daughter Maddy, then eight, suddenly fell sick and began throwing up. To anyone else that might have been a disaster–to me it was the best way I could possibly have spent the day, comforting her, holding a cool cloth to her forehead, telling (by her request) tales of adventures and misadventures from my own childhood. For once I could focus all my energy and attention on a single, worthwhile purpose, and that in itself was like being on holiday.
By the following day she was well enough to run around and even go snorkeling, but by then I'd come down with something myself, not vomiting but lying limp all day, watching tiny lizards make their way up the wall and across the ceiling, letting my mind take its own vacation, slipping easily between the real universe and the imagined one until there was no distinction, no time, no effort, no worry—the kind of travel we dream about.
In that sense, this day in Egypt was a day of travel, too. In fact, this all suggests that we need two kinds of travel—the travel that explores and the travel that processes and heals. The mind never stops traveling; it's just that we try to give it different kinds of itinerary, some more enclosed and obsessive than others. Come to think of it, what we do with our minds goes back to that string-theory notion of an entire dimension being coiled up almost infinitely small. There are certainly times in my life I've sent my mind on fool's errands like that.
This morning's travel, then, consisted largely of reading books and daydreaming in the bath. (While drinking innumerable cups of tea.) In fact, I've been reading Jasper Fforde, who writes books about people traveling in books, and from book to book; he writes imaginative stories about imagination. In doing so, though, all he's doing is creating imaginary structures within imaginary structures that are both metaphors and stimuli for the way the mind works on its own without the help of books at all. Any book offers a form of mental travel—but so does a bath and a cup of tea.
Which reminds me:
Yesterday evening, walking back from Dido's, I saw a sizeable crowd on a side-road and went to investigate. Service had ended at a mosque, and probably a couple of hundred people, most of them very well dressed, were spilling out on the sidewalk and road.
Right ahead of me were two young Westerners, a boy and a girl, possibly from the American University of Cairo, which was nearby. The girl was blonde, and as I passed them she caught sight of me for an instant and then turned back to the young guy. I imagined that she and I had a conversation, which began when she asked me, not quite scornfully but certainly without a great deal of interest, what I had to offer that this young guy didn't.
I chewed on this for a while, and reinterpreted the question slightly differently, as if she had asked, "What is your value?" or perhaps "What makes you interesting?"
"Well," I said diffidently, "these days I'm working on trying to become wise."
The idea struck her as odd, but she was curious enough to ask, a little dully, "How do you do that? Read lots of books?"
"I do some reading," I said, aware that I really don't read all that much but also aware that the Middle Ages notion of wisdom through constant scholarship doesn't appeal to me, and moreover I don't think it works. "I also do some writing, and I do a fair amount of travel." Travel, it seemed to me, was a central part of my curriculum. "And I spend a lot of time thinking."
That was it. The mental she lost interest in the mental me; or, in other words, the mental me lost interest in the mental her.
Wisdom doesn't come just from reading, or just from experience, such as travel. (All experience is travel of a sort, as it involves a movement of some sort from where you were to somewhere new.) Wisdom also requires a willing slackening of the grip—the grip that resists change, the grip that wants to stick to the plan, the grip that assumes that we know something. One way of slackening that grip is by having plans break down, though that can be a bit brutal; another way of slackening the grip is by falling sick. So far this throat thing has been uncomfortable, even momentarily painful, but not what I'd call brutal. I'm grateful to it.
When my mother was in her last few weeks her mind seemed released: she told me stories of her childhood, of her first trip to New Zealand. She giggled like a schoolgirl. She was younger than she had been for decades. Wiser, too. So interesting that one moment we think of wisdom as consisting of a greater quantity of knowledge about this world, but then the next moment we think of it as having the ability to be both within this world and beyond it.
The manager, whom I think of as being named Dido (the Horus's wi-fi password is didos2008), has brought me my train tickets to and from Alexandria. Maybe it's my weakened state, but I see them as extraordinarily beautiful, the background printed in desert sunset colors, pink fading up to purple, and the Arabic writing dancing across like flocks of birds returning to roost. I have no idea what any of it means, and for the time being I have no intention of finding out.
Kassem, my contact at the WHO and the sweetest guy on Earth, heard that I wasn't feeling well and emailed back:
I am ready to meet you anywhere and any time.
I am physician and it is my duty to take care of you.
Please send me your hotel address if you are not able to go around.
Kassem
Vulnerability is such a strong force. It's like the physics of travel. Vulnerability elicits kindness, and kindness sets in motion that ineffable set of paired forces, generosity and gratitude, which orbit each other, each attracted by the other's potent gravity, the energy of each reinforcing the energy of the other.
The second-sweetest guy is a short Egyptian with a weather-worn face and a small moustache who has been tidying my room. Worried that the room was too hot for me, a pallid Westerner, he asked, "Condition?"
No thanks, I said.
"Condition!" he urged. "Room hot!" He picked up the remote and turned on the a/c.
Later in the afternoon I got out the Voyage-Air (my folding guitar designed for the guitarist who is terrified of what will happen to any instrument consigned to the cargo hold, and is determined to take it into the cabin), unfolded it and asked the young desk clerk if it was okay to play in the lobby area. "We would love it," he said in his stiff but oddly touching English.
I sat on a couch and played for maybe 20 minutes: "Someone to Watch Over Me," "God Bless' the Child"–songs that, unintentionally, reflect a kind of tenderness and protection. It calmed me, made me feel much more at home.
A couple of the guests said something complimentary as they passed, heading into the hotel or out, but I didn't really care. When I was 20 I'd have wanted to be the center of attention, preferably women's attention. Now I was perfectly happy playing to the desk clerk, the hotel staff. They grinned and nodded.
Dragged myself to dinner at Sabai Sabai, a Thai/Asian place seven or eight minutes' walk away. Food was good except for the soup, which was outstanding. The walls were plastered in such a way as to give them a very odd color and texture, best described as taupe distressed stone. As a result it was, paradoxically, like being in a tomb, but a fun tomb. A party tomb. The chair backs were entirely covered in white cotton cloth wraps, adding to the sepulchral feel, yet the whole place managed to seem lively and convivial. Wherever possible, someone had put a Balinese dancing-girl picture, sculpture or doll. White parasols hanging in all the ceiling corners made it feel as if everyone was taking a break from a photo shoot for a remake of Mary Poppins aimed at the Japanese schoolgirl market.
Again I was reminded of the ability of techno music to penetrate any culture. Somewhere in London right now a music producer with a clipboard is turning to a guy programming a drum machine and saying, "Right, then. Next one's number 225–the Papua New Guinea mix."
All the same, having eaten at most of the best restaurants on Zamalek, I find myself wondering: Why don't middle-class Egyptians eat Egyptian food? Or to put it another way, why is the Egyptian food in middle-level restaurants rather uninspiring? Is it like the Brits and British food in, say, 1973, when most pubs served nothing better than crisps and cardboard sandwiches, and if you had the cash you ate French or Italian? In other words, national cuisine is at best taken for granted and at worst sneered at? The tastiest Egyptian food I've ever had was in Boise, Idaho, at a restaurant called Aladdin's, run by a former head chef at the U.N. in New York. That had a zest and an ambition that I've yet to see here. A bit sad, really.
Tuesday, July 29
Today's agenda was to ignore my bout of Mid-Nile Virus (my tongue is a watery crimson from sucking so many Hall's strawberry-flavored Vitamin C lozenges) and visit Ola Lawrence, the head of an agency called ENSTINET, whose job is to coordinate and promote Egyptian science and technology research.
Fascinating experience being driven to her office by her driver. He was the first Egyptian driver I'd been with so far who has shown any sign of impatience, honking not only in a "coming-up-on-your-left" way but also in a "why-don't-the-five-of-you-get-your-act-together-and-clear-this-junction-before-we-all-die" sort of way.
The ENSTINET building, which also houses several other ministries and government projects, was in the same general area as the Health Ministry—i.e. behind the Parliament building—but perhaps it was a sign of its junior status that rather than having a nice broad palatial frontage, like that of the Ministry of Half, we had to sneak up on it by doing another of these fascinating Egyptian dimensional strings, though this one proved the "handedness" concept of mathematics by requiring seventeen consecutive right-hand turns. Maybe there are dimensions and anti-dimensions, and this was the anti-dimension to all the left-handed corridors in the Horus Hotel.
Reinforcing this impression was the fact that with each right-angled turn, the road got narrower and narrower, or rather the drivable roadway got narrower and the number of pedestrians on the roadway began to outnumber the cars. After a while the actual width between the buildings on the left and the buildings on the right probably reached an irreducible minimum, but the number of ranks of cars parked on both sides continued to rise. At one point, in fact, we had to wait while a small boxy white Fiat reversed farther back into a driveway so a black BMW sedan could back into the space the Fiat had been created, and another black BMW drove toward us, coming the wrong way up a one-way street, and slotted into the space being created by the first BMW.
Just when I thought things couldn't get any more crowded, my driver turned right and then pulled into the forecourt of a gas station that was doing double duty as a ministerial parking lot. A quick count showed sixty cars on the forecourt, two and three deep. The space was so tight that when it was time to leave my driver had to do not a three-point turn or a five-pint turn but an asterisk turn in order to get out. At some point, I sweat, that car plotted every diameter of the compass.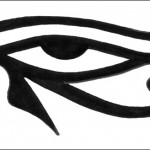 Ola Laurence was clear, decisive, middle-aged, dressed Western in paisley blouse and brown pants. Gold jewellery again. Her assistant was dressed more conservative Muslim again. I wonder if there's an Islamic limit, a crescent ceiling—in other words, if you're an orthodox or conservative Muslim you're never likely to rise to the highest ranks–or whether it's more that the most senior staff are simply more likely to meet Westerners and dress as such? (Later my colleague Omar, who knows both the Muslim and western worlds very well, told me that the phrase "crescent ceiling" is so apt I should patent it.)
Turns out she's in charge of research, but also very focused on getting Egyptian scientific research seen and accepted by the broad world. Apparently there are something like 600 scientific journals published in Egypt but only half-a-dozen at most are internationally indexed. In other words, Egypt is scientifically and culturally a little isolated. She's very keen on having Omar run workshops for the researchers on how to write a proposal and then write an article, and for the editors on how to raise the standard of their editing to global level. She also wants me to run a workshop on writing press releases and writing for the general public, and also wants to create an Egyptian TV program along the lines of the Discovery Channel. Apparently the channel is there already, but the content is not. I love being in at this stage of things: all kinds of scope for exciting and creative ideas.
Later, eating expensive Western pastries at Joffrey's, the cafe by the Horus, I wondered about Egypt's place in the world. Most moderately educated people here have a smattering of English (and gallons of goodwill), but what even the high-level scientists, doctors and administrators don't have, it seems, is really advanced proficiency in English. Bangladesh and even Pakistan (and India, of course) seem to be streets ahead, linguistically. Why is that?
It seems to me that the South Asian countries made peace with their Anglo colonial history even as they were working to supercede it, and as a result they can continue to look to the Anglo West, whether to the U.K. or the U.S. Egypt overthrew the colonial yoke more recently—and in addition, I suspect that when Nasser threw in his lot (temporarily) with the Russians and then threw the Russians out with the idea of creating a pan-Arabic union, that Anglo heritage was thrown out with the bathwater.
Meanwhile, part of Egypt's colonial allegiance is to France, further weakening the English-language connection. I feel sorry for Egypt: it strikes me as a proud but not arrogant nation, conscious of both its position as a cradle of civilization—the country that made Europe what it is today—and of its more recent trappings of European civilization reimported from Britain and France.
It's not an African country, it's not one of the poor Arabic desert states (which Egyptians, I suspect, see as uncivilized), it's not one of the rich Arab desert states (which Egyptians, I suspect, see as vulgar) and, thank God, it's not a puppet of the U.S. All in all, it must feel that it lacks allies while also lacking the economic/political/military clout to stand alone.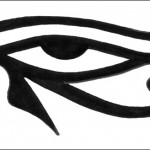 Spent the heat of the day resting up and watching Italian first-division soccer on television—a discovery that filled me with joy until I found out they air the same game several times during the week. Finally prised myself off the mattress to go out for another decent dinner at the Asian restaurant. My walk there and back took me past two or three embassies, a cluster of shops and some miscellaneous buildings of apparent (inexplicable) strategic importance, and en route I devised Brookes's Law of Egyptian Weaponry: Nowhere in the world are more guns in the hands of people who seem less likely to use them.
There seem to be two types of armed security people, those in white uniforms and those in black. The whites, whom I take to be police, are everywhere; the blacks, whom I take to be soldiers, seem to be at more strategic targets, such as the Chinese embassy.
First of all, their white fatigues, which you'd think would be hard to keep clean, are spotless. Second, none of them are fat. Most are young, all are lean; none have the air of laziness or bullying or indeed the desire to intimidate by looking butch. Some carry handguns; most have what I take to be semi-automatic weapons or SLR's. In a five-minute walk around Zamalek I'm like to see at least half-a-dozen lethal weapons. So what makes is seem so unlikely these guys will use them?
Well, for one thing, their stance or posture. I've yet to see anyone at attention, whether with weapon grounded, held or shouldered. Or in that classic pose of feet together, hands clasped behind their backs that even EMT's imitate in the US. Their posture, in fact, can only be described as ordinary.
On the way back from dinner tonight I saw one pair standing in the road talking amiably to each other; one pair at their post (typically a small wooden sentry-box without equipment or furnishings but often with some graffiti) with one sitting and the other standing; one was sitting between two civilians checking a text message on his cell phone (as was the civilian next to him); one was sitting at some kind of gateway or entrance chatting to two civilians who were lounging with him; one was walking down the road carrying his shopping in a plastic grocery bag. Actually, I did see one guy with his hands clasped behind him, but that was just so he could lean back against a lamppost.
Their posture is anything but military—but on the other hand, it's not the kind of extreme slouching or slovenliness one would characterize as unmilitary. They're just ordinary. They look like the civilian gatekeepers or doormen at a hotel, shop or other building of substance: although these doormen are typically older and shorter, in posture they and the soldiers are pretty much identical. It's the posture of people who have nothing specific to do at the moment.
Then there's the way they react to the public. I tend to want to be on the same side as people with guns, so as I go around the city I often nod to these soldiers as I pass them. Almost all of them say a cheerful but casual, "Allo," in the Egyptian Anglo/French way. Some grin. Nobody gives me the hard eye or the cold shoulder. Nobody gives me the brisk nod, the searching look up and down. It's possible that the soldiers in black have been a little less forthcoming, but not so's you'd notice right away. And as I've said, many of them are spending the time chatting to each other or to their civilian buddies. It's pretty much only the uniform, and their general young leanness, that sets them apart.
Finally, there's the way they handle their guns. I've tried to put my finger on exactly what it is about this, and it's not easy.
They don't handle their guns as if they were ordinary members of the public, because you and I would be self-conscious about having anything of that size and heft, especially anything potentially deadly, in our hands.
They don't keep them at the ready, either. In Pakistan the soldiers, the army and even the armed gatekeepers hired by the wealthy seemed far more aware that they were holding a symbol of power, and that symbolism should be readily apparent to the casual glance. And police in the U.S.—sometimes the presentation of the sidearm seems to be the focal point of the way they carry their entire being.
No, here it's as if the weapon is utterly familiar but largely unconsidered. I was going to write "unimportant," but I don't think that's the case. It's more like my black leather knapsack that I take everywhere: it's very important to me, but it's so familiar that it's rarely a conscious act to carry it, or to shift it from shoulder to shoulder, or even to put it on the ground by my feet. Its meaning and presentation are almost internal, almost an extension of myself, like clothing, rather than about my relationship with the world; and that, apparently, is how the police in the white fatigues think of their guns. Every time I see them I, even as one who detests guns and am frightened of them, feel oddly comforted.
Wednesday July 30
Slept poorly because of my cold/Mid-Nile Virus thing. Looking very gaunt; skin falling off my face. But the promise of the new—in this case, a trip north, following the Nile, to the ancient port of Alexandria to meet potential colleagues at the University of Alexandria School of Public Health and the Library of Alexandria–bucked up my spirits. As soon as I got past the draining-my-sinuses-coughing-my-lungs-clear-taking-the-last-of-my-Tylenol-to-beat-back-my-headache stage, I started getting excited.
"Ramses train station," I told the cab driver, who was short and weatherworn. "Ramsis!" he nodded eagerly, and for a few minutes I was hoping he didn't think I meant the Rameses Hilton, like a vast fat pillar to commerce and cable TV on the Cairo side of the 6th of October Bridge. But no: we tooled past the Ramses Hilton in the middle lane.
In true Egyptian trafficological fashion, we also sailed past the railway station, but I wasn't fooled: in Egypt, as in South Asia, when there's a divided highway, rather than do anything that would force the general circulation to stop for even an instant and require obedience to traffic directions, the city planners (I use the phrase hypothetically) always look for a merge solution. Sure enough, we went probably three-quarters of a mile past the station on the right lane of the divided highway before reaching a U-turn cutoff on our left, whereupon we and dozens of other cars swung left and nuzzled our way into the oncoming traffic, and drove the three-quarters of a mile back to the station.
It's very interesting, now I come to think of it: the main motivation, I suppose, is to save money building some kind of space-intensive and complex interchange system of the kind you see at airports, in particular; but the effect is that drivers are faced with the human and immediate obligations of dealing close up with other drivers, so a literally face-to-face series of encounters is what govern that complicated human intercourse we call traffic. (In German "traffic" is verkehr, which also means intercourse in the sexual sense.) In the West we look to obey more abstract orders: lights, road signs, evidence of collaborative acts of civic planning and government. Here there's much more of a sense that everything significant in the moment-by-moment process of living is going to be resolved by those immediately involved.
Another great illustration of this: Hassan slipping the Tourism and Antiquities camel-policeman a pound or two to let him cajole me into climbing a couple of steps up the third pyramid. We might see this as simple corruption, in which the cop and Hassan are just a couple of bent assholes who think of nothing and nobody but themselves; I suspect here it's that both of them, probably, concede the value of the antiquities police force, but in the end all meaningful transactions and decisions are bound to take place on a far more limited scale. As long as I don't start trying to hew off a chunk of pyramid, as long as Hassan doesn't try to murder me, as long as the cop doesn't try to shake us both down unreasonably, then whatever happens is simply an agreement between the three immediate participants. The law simply hangs in the background, undeniable but conveniently silent, like the pyramids themselves.
Even better illustration: the pedestrians stepping into the oncoming traffic, at most making an ambiguous small waving gesture with one hand held out around hip level. In this case the faith in face-to-face negotiation is so great that it overcomes not only abstract authority but even the fact that the oncoming driver has a weapon weighing between a thousand pounds and twenty tons that could squash the pedestrian like a slug. No matter. Looking into the eyes of the pedestrian, I have yet to see anything remotely approaching fear.
By these remarkable and constant acts of interpersonal and intervehicular communication, we turned bit by bit through 180 degrees and made our way back to the Ramses railway station.
I had been hoping that the Rameses would be a glorious piece of colonial architecture like the Victoria Terminus in Bombay or some glorious piece of Islamic architecture, a St. Pancras with domes and minaret towers instead of Gothic spires and turrets, but it was neither. It was from the Girder And Rivet school of station architecture, and although the girders were painted what I've come to think of as Nile Blue (the Nile in Cairo is neither Blue nor White but Green) it was pretty anonymous apart from the doorways at one end, which had the pointed arches of mosque doorways. It was also rather grubby—though in no sense decrepit—and the rolling stock of its trains had clearly been ridden hard and put away wet not once but every day for a decade or two.
Nevertheless, the Ramses was remarkable, possibly unique, in one unexpected respect: it's the only station I've ever seen that was distinguished by its cafeteria.
I had an hour before my train, the 11:00 a.m. express to Alexandria, complete with air-conditioned first-class carriages for the remarkably low fare of LE 35 for the 135-minute journey, left from platform 4. I was told this is strong clear English by a short woman of late middle age in brown burka in the information booth, apparently recruited by the same Russian authorities who used to hire short women of late middle age to staff every conceivable public office and station in communist-era Moscow. I scanned the station. Many of the principal signs were in Arabic and English—good. The only thing I wasn't sure was whether I had bought a specific seat or should simply crowd on the train and fight for a spot, but that could wait. The station was moderately hot, so I looked around for somewhere to sit and noticed the coffee shop, which sported a large number of electric fans. Right, then.
At first, I wasn't impressed. The tables and chairs were tubular chrome, and wobbled. The décor, though, was pretty interesting: every pillar and wall carried a painting of what might be called Golden Age Egypt, with handsome, dignified men in traditional robes lounging on tiger-skins or perusing volumes in their libraries—a kind of maharajah-scholar ideal.
What made the place amazing, though, were the waiters and the coffee. The waiters wore white shirts, black bow ties, black or black-and-white striped waistcoats, black trousers and shoes and white aprons—we could easily have been in Paris. My waiter, who looked exactly like a slightly shorter Penn Gillette, brought me a tray with a bottle of water, a croissant (unasked, as if this were simply a part of civilized behavior) a coffee cup of French tasse dimensions rather than the Turkish demitasse, and the usual long-handled small brass pot in which the coffee has been brewing in its own grounds. He poured the coffee from pot to cup, set the cup on my rickety table, bowed and withdrew.
The croissant was adequate rather than fresh; the water came from a standard bottle. But the coffee was astounding. "Damn, this coffee is good," I wrote in my book. "More French than Turkish." It managed to be robust without being thick or bitter, it had no floating coffee algae and the sugar, instead of leaping onto the tongue, seemed to have settled to the bottom, where it had started a constant reaction with the coffee silt, like the nuclear fusion taking place in the sun. "Wow," I went on. "I could live off this stuff."
Just before the train left a father carried his son, maybe nine years old, onto the train, set him down, then left the train for something. When the train pulled out the father for some reason couldn't get on, and called through the window to his son. The boy, tears in his eyes, was immediately surrounded by adults patting him, reassuring him. Social services by Egypt Rail.
It occurred to me that I still hadn't seen anyone get seriously angry at anyone else, nor a parent yell at his or her child. By the time I left Egypt, I still hadn't.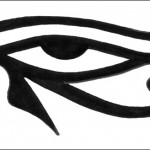 My main impression of the journey to Alexandria was of the feature that perhaps defines Egypt: irrigated cultivation.
Egypt is 94% desert. It would be another largely featureless desert country, and would have been featureless desert throughout most of its history, but for irrigation. The train journey to Alexandria ran down the narrow cultivated corridor each side of the Nile, far enough from the river that I never knowingly saw it yet near enough that on both sides of the train a patchwork of tiny cultivated fields ran away as far as I could see, punctuated by slender irrigation canals. Maize. Rice in slender paddies. Date palms. Melon beds. Papyrus reeds flanking every waterway. Various green leafy vegetables I didn't recognize. (A cell phone rang in the compartment: its ring tone was the sound of an oud playing.) In the corner of each field, a shade tree or shade structure for the cow, or donkey. A paddock full of camels. One or two tractors. A boy riding a donkey. Small pumps raising water from one canal to the next, each at right angles separated by simple water gates or earth berms, each smaller and slightly higher than the previous one. The whole scene was ancient and modern; it was an expression of simple, cheap agricultural practices and technologies perfected over thousands of years.
No wonder the Nile at Cairo seemed unimpressive: not many rivers can give up so much of their flow over so much of their length. I thought of the Colorado River, bled so hard for irrigation and drinking water that it ends up as little more than a trickle.
Irrigation is what gave Egypt food, civilization, large stone monuments, astonishing art. It also meant that Egypt was pretty much fated to be a conquered rather than a conquering nation: there can't be many countries in the history of the world that have had to work so hard to cultivate such a small percentage of their territory, and at no point before the twentieth century can Egypt have had the surplus capacity necessary for expanding and waging war. And even in the twentieth century Egypt proved to be capable only of defending itself, not of invading, say, Israel.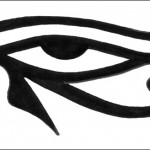 The taxi driver who picked me up from the station in Alexandria showed a new level of Egyptian taxi driving skills: finding himself boxed in by another taxi, he simply leaned in the other car's open window, released the hand brake and pushed it out of the way. As an encore he drove out of the station concourse through heavy traffic the wrong way down a one-way section of pavement, but I could tell he didn't really rate this as a display of skill by the way he was actually looking over his shoulder to talk to me while he did it.
Down the end of that street—was that the Mediterranean? Gosh. I hadn't seen it since…um…1975.
I had barely arrived at the Hotel Delta when things started going wrong. For one thing, I am the man who kills air conditioners. No sooner had I moved into the Longchamps Hotel in Cairo when the a/c started making a loud knock every time it kicked on. Once, in India, I walked into my room, lay down to take a nap and the a/c unit exploded. Here, as soon as I lay down for a nap it began overflowing and dripping onto the carpet by the bathroom. Two guys came right away, drained the excess into a wastepaper basket lined with a grocery bag, poured that down the toilet, laid a towel on the damp patch and left.
I opened the curtains. My view here was much more specific than my view in Cairo: I was at the level of the satellite dishes. The hotel's third floor was at the same height as the flat roofs of the neighboring houses, so I saw close up dish after dish, thick cables running up from the street, thinner cables coming in diagonally from beyond my vision…. The largest dish, the one right in front of me and maybe 50 feet away, looked like a futuristic tree with more than a dozen roots spreading in every direction across the housetops.
I hesitate to use the word "roof," in fact, because the top floor was semi al fresco—that is, some of the rectangular top-floor rooms had a flat roof, while others didn't, and acted as poor men's rooftop courtyards and gardens. Someone was hanging a blue sheet to dry in the scorching sun; two aloe plants stood on the outside wall, waiting for a careless elbow to knock them forty feet to the alley below. A TV antenna, fixed to a pole set in a block of concrete, lay on its side, presumably a victim of the satellite age. It was really an interesting sight: it had that in-and-out-of-each-other's-houses feel that traditionally existed in the blue-collar streets of the East End of London, only a lot warmer and a lot higher up.
Yet this interesting sight was pretty much the end of the good news, and within moments I started to build up a powerful hatred of the Delta Hotel. My room, despite costing nearly twice as much as my room in Cairo, had no fridge, twin beds, the TV remote didn't work, the bath was distinctly on the small side and featured a shower curtain ludicrously featuring a flock of penguins. There was no wi-fi and the internet connection was an old-fashioned dial-up that required plugging the phone jack into my laptop. My laptop, being a creature of the 21st century, has a Ethernet connection but no phone jack port. Oh, and the air conditioner, once it had been drained, leaving the carpet resembling a scale model of the Nile Delta, was unbelievably wimpy. I'm not sure what the units of refrigeration are, but this had a capacity of 1 British Cooling Unit. I had to stand on a chair and put my hand on the grille to make sure it was even operating.
Things got worse, though. When I went downstairs to ask if I could use a hotel computer to access the internet the desk clerk shrugged and told me to use an internet café, as it'd cost less than the hotel charged.
At this point the bane of my Alexandrian existence sprang forward from the shadows over by the bar. It was the head porter. As I was asking where the nearest pharmacy and internet café were, he seized his opportunity and my arm and dragged me out of the front door (whose metal detector, the Rodney Dangerfield of the Egyptian mechanical world, went off but got no respect from the cheerful security guard, as always.)  He led me twenty feet down the street to the pharmacy, which he showed me with the self-congratulatory fanfare of a magician who has reached into a top hat and produced the Battersea Power Station.
The pharmacist was capable and fluent, and I bought Panadol and more of the wonderful and efficacious lozenges compounded by Mr. Hall. (This, by the way, is an illustration of what I now think of as the Chapstick Principle: if you find yourself in, say, Antigua Guatemala trying to discover the Spanish for "lip balm" when you don't even know the Spanish for "lip," you'll inevitably find that the word is "el Chapstick." Similarly with the Arabic for "throat lozenges," which is "Hall's," and, I expect, the Swalhili for "maximum potency acetaminophen.") When I came out, the porter seized me again and dragged me toward the intersection saying, "Internet café now."
I thanked him and give him three or four Egyptian pounds, which he regarded as if I'd blown my nose on them. "Where you from?" he demanded.
As usual I avoided foreign policy debates by telling him I'm English. The Egyptians have had their run-ins with the British but, after all, the Egyptians won.
"English money good," he announced, but this was not an assessment of the value of the pound. "Better than Egyptian money." He wrinkled the notes between his fingers with contempt. "You give me English money."
This was easy to dodge, as I hadn't any pounds or, responding to his box-number-two question, euros or dollars. He snorted in disbelief and/or disgust, pointed down the street to a sign on a wall that says "Y.NET," and went back to the hotel, where for the rest of my stay he lurked in a spring-loaded chair and catapulted into my face whenever I emerged from the lift.
The adventures were by no means over, though, because Y.NET turned out to be an internet crèche. I thought the typography of the Y looked familiar: the shabby interior turned out to be the Alexandria YMCA, which consisted, for all that I could tell, of a large room in which mothers were playing with children and a small room in which children were playing with computers. The two were separated by a wall of glass, as if one group was actually studying the other but the architect had failed to grasp the true nature of the two-way mirror.
About a dozen children were using maybe nine terminals. Three boys were playing a soccer game; the others, who are younger, were playing games too complicated for me to fathom. Two brothers played side by side at the same terminal; another girl had her little sister on her lap. I waited for 15-20 minutes, sweating like a cheese, until a tiny girl of perhaps four finished her game and with great politeness and impeccable sign-language skills told me that now I could play my game.
Huh. As if. When I tried to access my college webmail account, the Microsoft page defaulted to Arabic. At least I recognized the name and password boxes, though it was a little weird to see my typing appear on the right and move steadily left, but by the time I got to the actual mail page I could no longer remember which was the Reply or the Send icon. Worse, the mouse was operating by Arabic geometry that as usual involved dimensions beyond my ken, and it took literally fifteen seconds to do every point and click. After a great deal of experiment, which mostly involved the cursor moving the wrong way or vanishing from the screen entirely, I finally figured out the formula. It was simple, really: if N is the notional direction (expressed in degrees) in which I want the cursor to move and A is the actual direction in which I move the mouse, then N=3A(A+180), expressed in degrees Kelvin.
I gave up after a quarter of an hour and asked the girl on the desk how much I owed her. She told me "One pound," which is almost nothing—a perfect example of getting one's money's worth.
Wandering back to the hotel, I was reminded that this area of the city is home to the many school buildings of the Alexandria University college of medicine. Next door to the tiny greengrocer, the down-a-few-steps hairdresser and the tiny all-purpose grocer was an equally tiny shop displaying in its window a chart: Map of the Human Digestive System.
This rant has got me ahead of myself. An hour after I arrived at the Delta I was picked up by Dr Ahmed Mandil, faculty member at the Alexandria University School of Public Health, secretary of the International Epidemiological Association, and a thoughtful guy with a wonderful dry irony and a pan-Arabic knowledge of his subject and the region. He drove to a restaurant overlooking the spectacular sweep of Alexandria harbor. When we arrived the car park was full, so he gave the keys to the valet, who seemed hell-bent on filling every square yard of the lot with a single solid rectangle of metal. At this moment I reached a dramatic insight: all Egyptian parking strategies are based on Tetris.
The restaurant's ordering strategy involved going up to the front, where a wide variety of sea creatures lay on beds of crushed ice, pointing and letting the chef know how many you want, and how you want them cooked. Yet the remarkable feature of the meal was the hors d'oeuvres: hummuses, babaganouges, tahinis—all those Mediterranean spreads, but light, delicate and complex, literally thousands of miles away from what we find in the supermarket cooler.
He and I discussed Writers Without Borders, Arabic architecture, Egypt's links to the Gulf States, his own personal ties with Lebanon, and all kinds of possibilities for collaboration. For a couple of hours Alexandria became a port again, with mental ships laden with ideas departing for the Red Sea, the Persian Gulf, and any number of hot, leafy cities around the Mediterranean.
He dropped me off at the Delta in the early evening. My Lonely Planet guidebook showed that the decent restaurants were apparently miles away and, to my shame, I chickened out and ate in the Delta's pretentious restaurant. The place was empty (not a good sign) but massively overfurnished, each place setting featuring a plate in faux beaten gold or silver. The menu was entirely in French—no English, not even any Arabic—and the prices were major-American-city prices. When I ordered the duck, I was told the duck was off. I went for Basque chicken, which was basically a dull casserole that was ladled on the plate in a tepid lump.
The Alexandrians
Thursday, July 31
My business agenda today was to meet my new friend Ahmed Mandil and his boss, Dr Mourad, the Dean of the School of Public Health at Alexandria University, to discuss the possibility of my teaching writing workshops for his staff, students and faculty.
I was taken to Ahmed, and while we waited for the dean to be free I gave him a copy of the Driveway Diaries, my gift book of choice as it says so much about my family and me, and he gave me in return a history of epidemiology, to which he had contributed a chapter.
That may sound a rather dry offering, but I had a chance to flick through it while Ahmed and the dean were occupied, and it turned out to be a very interesting and revealing document.
It was unusual in that the editor, an English physician, had clearly decided to freshen up the subject by inviting contributions from people who had been central to the development of epidemiology in various conceptual areas or various regions of the world, and then inviting those people to write in the first person, to tell the story as they had seen it and had been involved in it. Nice idea, I thought, and very similar to the new approach I try to instill through WWB; but things didn't go as he had planned. Some people had clearly run into the fact that they were not supposed to tell the truth as they saw it. The contributor from China, for example, wrote an extraordinary chapter that would lead one to believe that barely a dozen people had contracted SARS, that the Minister of Health and the Mayor of Beijing had never been sacked, and the whole national revolution toward transparency had never happened. Even those who had no political agenda had clearly run into major difficulties with the assignment. Those from some of the English-speaking countries (New Zealand in particular) had relished the opportunity to be creative, and had invented headings and topics of their own. Those who were less at home with English had followed the suggested format so slavishly that one contributor even wrote his autobiographical introduction in the third person. A pair of contributors from Latin America had missed the idea altogether, submitting a standard-format journal article, complete with data and graphs. It was a warning to me: being playful and creative in English or any other language is that much harder if you don't feel entirely at home speaking it. And if these contributors, whose English was still much stronger than the people I'd be teaching, reacted by clinging to format rather than telling a story, then my own students would have even more difficulty breaking away from the accepted templates of medical writing. This was going to be harder than I thought.
Yet if that was the case, the powers that be in Egypt saw the same difficulties as good reasons to surge ahead. Both Dr Mourad, the dean at AU, and Dr Mohsen Youssef at the Library of Alexandria were a thousand percent behind WWB, and wanted me to stay on in Alexandria, and/or returned in November, December and April for various gatherings and conferences. In fact, if they had their way I'd be an honorary citizen, training delegations from all 22 Arab nations by day and eating fresh fish every night.
The Library turned out to be an extraordinary place. Only six years old, and attempting to replicate one of the Wonders of the Ancient World, it has taken on the challenge with considerable imagination. It consists mainly of three buildings: a conference center, a planetarium and the library. The library's roof is a giant disk, part metal and part glass, set into the ground at a slight angle to represent the rising sun of knowledge. The dome of the planetarium has a diameter such that the ratio of planetarium to library is the same as that of the Earth to the sun. (Echoes of pyramidical geometry, here: that advanced Egyptian math again.)
The library has eight floors, but most of them are only part-floors so the sunlight, representing illumination, can reach people on every floor. One of the part-floors is even shaped like a sailing vessel, to represent Alexandria's history as a port. Then there's the star-sculpture outside, the symbols and hieroglyphs carved into the curving wall around the library's roof, and the reflecting pool…. Not one of the seven wonders of the modern world yet, but moving pretty rapidly up through the charts.
Everything in Alexandria is closer than you'd think. I headed off before sunset hoping to get some way toward the cluster of downtown sites stamped on the Lonely Planet map, and before I knew it I was at the Al-Qaid Ibrahim mosque, with its gorgeous slender tower. Right next to it was a large sign for an English-language school: EDUCATION WITH ATTITUDE. I photographed it and sent it to my dean as a suggestion for a new slogan for the college.
It was as if the city came together around this quarter. The seafront area, already framed by the spectacular harbor, had a focus at a grassy square, the Midan Saad Zaghloul, with horsedrawn carriages waiting to take lovers around the Old Town. One block inland was the tram station, and here on Al-Ghorfa al-Tigarya I found all the foot traffic and the life that had been missing elsewhere. It reminded me of the English High Street of my youth: small shops with so little depth they seemed a part of the street, stacks of greengrocers' boxes with fresh fruits of all colors, patisserie after patisserie (the Egyptians really love their pastries) but also hairdressers, bike shops—it's the everythingness that was so refreshing. The sight of yet another small shop featuring stacks of washing machines, no more than six feet inside from the sidewalk, reinforced the fact that in segregating shopping, you segregate life. The charm of this place was its lack of space. Try selling that one in the U.S.
This quarter was the epitome of bustle. Bustle, now I come to think of it, isn't the same thing as traffic, though there's a lot of both pedestrian and vehicular traffic; nor is it the same thing as haste, because although there's a lot of movement nobody seems at all anxious. It's more a sense of life and energy, a feeling that you're bound to see a dozen people you know and you're going to wave or call something or stop and chat. It's that interconnectedness of activity, the Brownian motion of humanity being human together.
Past KFC, which was doing a roaring trade, and into Taverna, on Saad Zaghloul, famous for its pizza but I ordered beef shawerma pie and fayrouze. I had no idea what beef shawerma pie is, but it turned out to be a squareish dish like a pizza with a very thin, crisp top crust, cut into more-or-less rectangles. Inside was shredded beef and all the usual pizza ingredients but not that acreage of saturated fat called mozzarella. Pretty damn good, in fact. Fayrouze was like apple-flavored 7-Up.
On the sidewalk I passed a legless man, who looked up to watch me approach. I was expecting some kind of gesture asking for money but he just smiled and waved.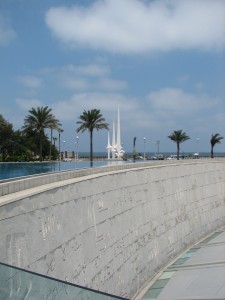 Friday, August 1
Still suffering from Mid Nile Virus, I brought ruin and shame to the Holy Day by waking up at 5:50 with a congested-sinus headache, taking two Panadol, climbing into the bath (which by now was starting to seem like a sarcophagus mistakenly ordered for a Pharaoh who died at the age of 13) and making a revolting series of piggy snorting noises in an attempt to drain my sinus passages. I imagined the Egyptologist Howard Carter climbing carefully along the dark passages behind my forehead, torch in hand, finally reaching the innermost chamber and, when asked by his breathless assistant what he sees, answering, "I see wonderful things….No, just kidding. I see an amazing amount of snot. I would stay back there if I were you."
Mind you, Alan Moorehead's The Bue Nile, which I read just before coming here, makes it clear that the great explorers of the source of the Nile such as Burton and Speke were sick most of the time. I was feeling such a wimp, imagining them hacking their way through jungles and wading through swamps, but the sad fact is that they spent most of their time being carried. Not feeling so ashamed now.
In fact, come to think of it, the hardship is part of the story. When my brother went to Yugoslavia in his twenties, the only thing I ever heard about the trip was that he developed such a vicious non-specific urethritis that he came back early, passing a mixture of urine, blood and pus. And a decade later, when he finally achieved his (and everyone else's) ambition of going to India, he developed malaria and dysentery in Kathmandu. His horror stories were part of his drama, his achievement.
We travel partly to learn how to travel—in other words, to make our way successfully in the world. We also start carrying mobile pharmacies. I can just see it now: Burton and Speke set off from Zanzibar with 120 porters, the last 15 of whom are carrying painkillers, snake antivenom, bug spray, antihistamine, decongestant, sunblock, Cipro, malaria pills, anti-fungal creams, aloe vera, Chapstick, statins to keep the cholesterol down, dandruff shampoo….
It was another hot day in Alex, which has the advantage over Cairo of a steady sea breeze but the disadvantage of the accompanying humidity. Early clouds, haziness. Several the photos I took of the tall, gallic, slightly down-at-heel apartment buildings, even the one of the elderly guy climbing across the tram tracks carrying his freight of bottled water like a human camel, were ruined by the occluded light.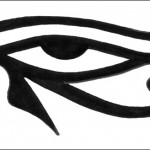 With half a day left in Alexandria and nothing on my agenda, I checked out of the odious Hotel Delta, left most of my baggage, and went back to the Library, not sure of how to use the day beyond catching up on my email via the Library's wi-fi.
As it was a Friday, the Library was closed for the prayer hour. While I was sitting in the café wondering what to do next, five young American lads gathered at the table next to mine. It was a reunion of sorts: they had last seen each other in Cairo, and they spent some time comparing notes about where they had all stayed and how much it had cost. The conversation went on in a fitful, bored fashion for a while until two of them remembered that they had seen the Pyramids by moonlight on horseback. Apparently their guide had decided to give them the full tourist experience by forcing the horses into a gallop.
""They were sprinting at, like, full speed!" one of the guys said excitedly. "Jamie nearly flew the fuck off."
Jamie nodded.
What an old fart I'm becoming, I thought. I haven't nearly flown the fuck off anything on this trip.
Almost at once four or five American girls from the same tour party came in, and again the conversation lapsed into the usual emotionally flat "Hey, what's up? Not much" realm. The guys sat, the girls stood, the whole assembly working on its lounging skills. I went back to my Turkish coffee, which had now sadly reached the point where the liquids were gone and the remainder was solid. I wondered vaguely about the spraying power of Turkish automatic dishwashers.
Which was a pity, as I missed what two of the girls had started saying to the guys. Somehow, the tone had picked up to one of excitement. A major discovery was being relayed. The girls were reporting, with great satisfaction, that they'd found a way of photographing something they weren't supposed to photograph. I doubt it was military installations; it's possible, from what I caught, that they were photographing Muslim women who resented being snapped.
"So we got it down to a science," she was saying. "We would just take pictures until they started telling us to stop, so I pretended I didn't understand what she was saying and was saying, `What?' and Sarah just kept snapping away!"
I'd had it with the Library and its reunion café. I decided I'd take Ahmed's advice and try to find the Montreza Palace Gardens. I walked down to the oceanfront road, locally called the Corniche after the oceanfront road in the south of France, and waved down a taxi.
The Corniche was ghastly, an unbroken succession of hotels, fast-food joints and tourist junk shops on the landward side, an overgrown thicket of beach umbrellas, even denser than anything I've seen in Europe, to the seaward. It was, alas, all too like parts of the south of France—and as soon as I made that connection I was back in 1970 flying a cheap student flight down to Marseilles with a kid I knew called Dixon Wilton—not so much a friend as a guy I knew who was also on the cricket team and also wanted to hitch across the south of France, in one of those barely-considered companionships that often make travel at that age such a disaster.
Sitting in the Library I'd been bemoaning how unexciting my Egypt trip had been, but now I thought back on that trip to the South of France, a journey that had seemed to be an essential part of my growing-up, it seemed to have been stunningly uneventful. We flew to Marseilles. We stayed at a young hostel that was crowded and hot. We spent a day on the beach and got horrible sunburns. I bought a cheese simply because I'd never seen a cheese wrapped in straw, and I had the idea I'd take it home to show my family.
We decided to quit Marseilles and hitch to Nice, supposedly the playground of movie stars. We spectacularly failed to get rides, and Dixie, a redhead, was burned so badly the skin came off in strips where his rucksack rubbed against his shoulders. Mostly we walked. The cheese melted, of course, and became a cheese-and-straw mass.
We tried sleeping on the beach at Le Lavandou, but a small, neat policeman with a small, neat automatic in a holster moved us on. We tried sleeping under some bushes, and got bitten so badly by mosquitoes that each of us had an eye so swollen it would barely open.
We met two Swedish girls, and briefly the journey seemed to be becoming what it was supposed to have been; but then two Norwegian guys turned up and the Swedes, who were looking more beautiful by the moment, moved on.
We decided to give up on getting to Nice and headed back toward Marseilles. As night fell we founded a youth hostel off the main road on cliffs above the Mediterranean, but the relief of discovery was diminished by my dropping Dixie's pack, which I had been carrying because of his burns, in such triumph that the bottle of red wine inside broke, soaking all his clothes. All the same, this was a pleasant, tranquil spot, the hot air full of the scent of pine resin, and a path led down to a rocky inlet locally called a calanque. The Calanque de Port-Pin: the phrase comes back, unvisited for 38 years. We swam, we chatted with other kids at the hostel, we walked the cliff path into town and I first tried something called pizza, utterly different from any pizza I've had in Britain or the U.S. Everywhere transistor radios played Mungo Jerry's "In the Summertime."
That was it. I didn't get robbed. I didn't get shot at. I didn't get laid. I didn't nearly fly the fuck off a horse. So why was that, apparently, a successful trip?
As the taxi followed the curves of the Alexandrian Corniche, I started thinking about the Americans in the Library café. It now seemed that the two stories that they had told with energy and triumph were both about a kind of transgression; they were things they'd never get away with at home. In fact, travel itself is a kind of transgression in that it consists of a steady succession of things we couldn't do at home. This is just one reason why travel is so closely linked, in the imagination, with sex.
Yes, the kids were being a bit stupid, but anything that breaks out of the familiar and the safety zone is potentially stupid. I can't tell you how many people thought I was being stupid for hitchhiking around the U.S. at the age of 45, or that Barbara was being stupid for letting me. And obviously, some forms of stupidity are more antisocial than others and therefore more likely to get the traveler into trouble. But all these little twists and turns are part of the package tour as soon as we decide to leave the safe and the ordinary. Safe and ordinary are polar opposites to intensity of experience, and what these kids were reporting jubilantly was that they had had intense experiences. Of course, I still wanted to slap them across the head, but travel and intensity are both amoral qualities: we seek them out like deciding to ride the mechanical bull named "Killer."
Novelty is novelty, and has its own power. When Zoe was about 13 I took her with me on a writing assignment to New Mexico. All we did for the first day was sit and drive, but quite quickly Zoe started to seem tense and strung out. Seeing that unfamiliar landscape, which I took pretty much for granted, was plucking away at her attention, and she was exhausted. What I needed to do, I thought, was to make sure the trip had reassuring periods of familiarity built in. Novelty needed careful titration. We went into a record store and bought her three CDs, and like teenagers everywhere she made them her soundtrack. I still associate Pink and Michal with the fascinating, dry land of New Mexico, the deer skull by the fence, the dead volcanoes rising around us on all sides.
So is it that initial burst of novelty, or repeated bursts of new novelties, that travel is all about? Does it have almost nothing to do with the hotel, the pool, the food, the planned or random itinerary, the weather, the companions, suitable or unsuitable? Are we just getting off on a burst of neurotransmitters that get fired even if we do nothing but stand on the on-ramp of an autoroute near Toulon for five hours, just because we've never been there or done that before?
As if in partial answer to that question, I had to figure out what to do right here and now, because we seemed to be approaching Montreza. I was fairly confident that when I said, "Montreza Palace Gardens?" the cabbie understood only "Montreza." I didn't know the Arabic for "right," "left," "here," "there," "straight on," "stop" or "Palace Gardens." I was not sure I'd recognize a Montreza Palace garden if I saw one.
A strange Disneyland-style edifice hove up on the left. The map said the gardens were on the left, between the Corniche and the sea. The driver looked over his shoulder at me and raised his eyebrows. I nodded. He made signs indicating that, in true Egyptian fashion, he had to go past the place and then do a U-turn. I gave him the thumbs up. We made the maneuver, pulled in through the gates, and a parking attendant said something to the driver. The driver jerked his thumb at me. "Five," the attendant said to me. Aha. I pay the admission to the gardens. I paid the five.
We pulled ahead into the gardens, which are very, very extensive and are so dotted with palms that from overhead the area must look like a bad hair transplant for St. Patrick's Day. The roadway that ran between the lawns and flower beds split into several possible directions, and the driver made that universal sign-language gesture that means, "Do you want to go over there by the bird-of-paradise plants or over there toward that big hotel by the seafront?" We cruised past the B of P bed and this time he made the other universal gesture that means "Do you want to head over to that grove of pine trees or stop at McDonald's?"
So fifty Egyptian pounds later I was sitting on sandy loam and pine needles with my back to a tree and, that, ladies and gents, is what it's all about. Not the toughest challenge a traveler will ever face, to be sure, but a challenge nonetheless. When I'm not challenged, I feel like a Ferrari up on blocks for the winter: my mind races, going nowhere, threatening to shake itself apart. Did I tell you about the new fad of writing your own autobiography in just six words? Mine is this: EASILY BORED.
Consciousness, writes Tor Norretranders, possesses peerless agility. I think one reason we travel is because we instinctively want our physical experience to do justice to the agility of the mind. To get out of the rut is to let the mind, as well as the body, out of its cage. The difference between the two is that it's the mind, not the body, that knows when it's caged.
This park was utterly delightful. A small patch of blue Mediterranean was visible off to my right, and the sea breeze regularly stirred the pines. The ground was a leopard print of sun and shade, and around me seven or eight families were picnicking under the trees. The kids were in a variety of Western-style clothing: T-shirts, T-shirts with slogans, jeans, shorts—you name it. The men were rather more conservative: slacks or jeans, polo-style shirts, no shorts. The teenage and adult women, no exceptions here, wore headscarves and floor-length dresses, some of them colorful enough, but rather hot, you'd think. One group was all women, but most consisted of five, six, seven people, typically three generations. One young father got up and started juggling a soccer ball, waiting for someone to join him. A middle-aged guy arrived at another group with a plate of some kind of barbecued meat, and everyone took a piece and started munching. It was a perfect family day, and once again, not a single parent shouted at a kid.
Thinking again about what makes travel successful, and that trip to the South of France and remembering what hopes I had of summer romance– come to think of it, I did get laid a couple of times on my various adventures. So was sex something that really made travel worthwhile, as I and probably every other teenager hoped, and hopes, that it will?
Hmmm. To be honest, it was unexpected and a little strange and new, and in a general way it corresponded to what I had been vaguely hoping for, so yes, it was very much what we want from travel. But let's be clear: any experience of meeting and spending time with someone new is like travel, full of surprises and discoveries. The slightest act or gesture is likely to be unfamiliar: the way she looks at her watch, the small scar at the corner of her eye, the unexpected cobalt blue of her underwear—over and over again the novelty is renewed like an erratic series of small sparks. Yes, there's lust involved, and yes, that feeling that someone else is focusing such attention on you, both of those are part of the experience. But the novelty alone can be intoxicating. In both cases the actual sex was far less memorable than the overall adventure.
Somehow all these adventures had led to me sitting here alone on sand and pine needles in the Montreza Palace Gardens. Crows or magpies croaked loudly overhead. Teenagers checked their cell phones. The guy with the soccer ball practiced his chest traps until the rest of his family stood up to join him, and then they adapted the game to a combination of volleyball and piggy-in-the-middle, laughing and dodging around in the dappled sunlight, father and son and grandson, mother and daughter apparently as unimpeded by their long dresses and headscarves as my grandmother was when she played cricket with us on the beach in her long skirt.
It was a scene you'd never see in the United States, either on the news or in fiction/television/movies, unless it was the precursor to some dreadful upheaval or explosion. I imagined the most rabidly anti-Arab or anti-Muslim watching the people in the park and thought that he couldn't possibly think in terms of abstractions: politics, economics, race, religion. He'd have to think in terms of people—these particular people, doing these particular things in this particular place.
A group of women and girls passed my outstretched feet. We smiled and nodded. Nothing was happening except that a trio of young guys had started playing soccer on one of the park roads, collecting the ball and stepping aside whenever a car or taxi approached. It was just like a Sunday afternoon at home, exactly the same nothing happening, exactly the same small acts of friendship and tranquility. Nobody was nearly falling the fuck off a horse. Of all my memories of this trip, this nothing in the park will be my fondest.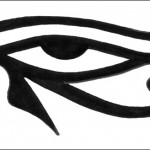 Ahmed picked me up from the odious Delta at 4:30, took me on a tour of Alexandria and out for a very late lunch, and then on to the train at 7:15. What I remember most is the touching concern with which he took me to the station, interpreted my ticket so I knew my carriage and seat numbers, and then stood on the platform (checking his messages and make calls from his mobile, of course; that is the same as saying he stood there breathing, and the same can be said for pretty much everyone I've met here) until the train pulled away, finally bending to look through the windows until he spotted me, waving and smiling until I finally left his jurisdiction.
Before that, though, Ahmed and I also had a very odd and unexpected conversation, one I'd been led to expect once I traveled in the Arab world but still surprised me. He asked me whether I really, honestly believed that Osama bin Laden, just one single man, was responsible for the 9/11 attacks? He found it beyond implausible—impossible. Beyond belief.
So who was responsible?
He didn't know; he couldn't say; we might never know. But surely, he said, as a reasonable man I couldn't believe it either?
We went at each other gently, and consequently neither made much headway into the other's beliefs. At first I was surprised at how much of what people in the U.S. take as gospel he doubted, disputed or disbelieved, and I wasn't really convinced by his arguments; but on the other hand, having seen and heard what is presented in the U.S. as gospel about Pakistan, say, while I was actually in Pakistan, I can understand why anything presented as hard news in the U.S. might strike people elsewhere in the world as implausible or downright incredible.
The last six days became more and more of a blur.
One morning, I was passing through the lobby of the Horus when I saw a large guy, maybe in his early thirties, carrying some equipment including a well-reinforced guitar case.
Why not? I thought, and asked him if he played. He said he was part of a band from Beirut called Shift Z who played Arab/Western contemporary fusion; they'd just played two gigs in Egypt, one near Alexandria and one at the Cairo Jazz Club, and they were about to fly back to Lebanon.
Sensing an opportunity, I said what I've taken to saying under these circumstances: stay here and I'll be back to show you something you've never seen before. I ran off to my room and came back with my social passe-partout, my Voyage-Air folding guitar.
The band was in the dining room: Zeid Hamdan, a slender, cool-looking dude in lots o'hair and shades who played guitars and synthesizers; Bechir Saade, a flutes player whom I'd have taken as Danish; the big guy who turned out to be an operatically trained singer who smiled shyly and said nothing and whose name I never got; and a Lebanese-American girl who had just flown out to Beirut to see her friend, and her friend turned out not to be there but instead she found her friend's brother, who was the cool dude, who said they had a band and were about to leave for a mini-tour of Egypt, so she tagged along.
Inwardly, I sighed with nostalgic joy, or joyful nostalgia: there's nothing like the experience of being able to let go of your plans and surrender to something entirely new and different. Those opportunities, and the lightness of mind to be able to say "Sure, why not?" become less and less frequent as we get older and accumulate responsibilities, and even though her adventure at the moment seemed to consist of doing an enormous, elaborate doodle in her book using my red pen, I could tell she was in an altered state she'd never forget, and never be able to fully explain.
The Voyage-Air was duly admired, and over the next hour the two young guys and I took it in turns to play in the lounge while the girl elaborated her doodle. Zeid mainly played electric, of course, but he gave us two or three of his songs anyway, and they were captivating—love-songs of a sort, a faint bossa rhythm with sensitive lyrics in perfect idiomatic English and neat chord changes. All you need.
The flutes player, Bechir, demonstrated how the Arabic method of playing involves blowing diagonally out of the corner of the mouth. He also played a little guitar and had been through a jazz-standards phase, and loved my versions of "God Bless the Child" and "Someone to Watch over Me," and played a couple of pieces himself, rich with those old chords, those well-burnished progressions. Then it was time for them to leave. They told me I should check out the Cairo Jazz Club, gave me the address and the contact info and insisted I give the manager their name and tell him I should play there. Well, maybe I just might. The girl returned my red pen, we all vowed to stay in touch, and they flew back across the Eastern Mediterranean.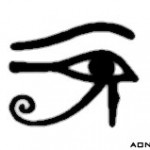 The next day's plan was that I'd meet Shermine and several Avian Influenza experts who were having a conference at a hospital near the Ministry of Health. The conference was in Arabic, though, and rather than inconvenience everyone by asking for a running translation I suggested I meet the experts with Shermine after the conference finished at 12:30 p.m.
Took a taxi to the hospital, arriving promptly at 12:30, and called Shermine, whom I expected to be inside, only to find that she was in her office. Some confusion followed, at the end of which it became clear that she had thought she'd told me to attend the seminar on my own, and that even though it was in Arabic people would explain everything to me. She had not been at the seminar and was in fact in her office at the Ministry. I walked briskly from one to the other, a distance of maybe three-quarters of a mile, in scorching heat: it was a dry, almost cheerful heat, but so intense I expected to stroll along smiling and discover I had been mummified on the spot. Once again I arrived at the Ministry with my shirt dripping off my back. For a moment I was annoyed that things had not gone as planned—but then Shermine was dabbing at her cheek with a handkerchief, so we put the misunderstanding behind us and sat down to talk details about the writing workshop. Later it turned out I was wrong, as usual: her friend was in hospital, in critical condition with a cerebral haemorrhage. She had been there sitting with him until ten the previous night.
That evening, I decided to take the Lebanese band's suggestion and check out the Cairo Jazz Club.
In my mind the phrase conjured a place exactly like Rick's in Casablanca, ceiling fans and a house band of misfits, with Sidney Greenstreet wearing a fez in a corner, dabbling in all kinds of exotic crime. The website, though, suggested something rather different: it advertised a Saturday L'Orientale with the club's resident upbeat ensemble Khamsa Takht, starting at 9:30.
Before that, though there would be something billed as not just a Happy Hour but Cairo's Happiest Hour, starting at 7:30. Given that jazz is given to cool, and thus to understatement, this claim struck me as a hyperbole of happiness, even a hysteria of happiness. But who knew? It might be so. I'd go along and check out the level of happiness on the portable happinometer.
The club was an easy walk over the bridge into Agouza, the west bank suburb opposite Zamalek. It was on the street level, and its interior might best be described as Arabic Gothic. The front windows were largely painted over with blue swirls and waves, the light surrounds and some of the upholstery were cut in batwing shapes and everything was punctuated with tiny lights, a thousand and one Arabian stars. The bar had nifty triangular beaten-copper ashtrays.
At 7:30, the happiness consisted of five employees doing nothing, although one of them did tell me I had to sit at the bar because all the tables were reserved. The drinks menu made it seem as if the place was regularly invaded by the entire population of a local frat house (which, come to think of it, would have Egyptian rather than Greek letters, so it'd be something like Ankh Djed Ankh), as it not only encouraged the mixing of as many different drinks as possible, but sold the resulting mixture in lethal pitchers called shot jugs, each of which contained enough for 30 shots and was guaranteed to include at least half a liter of alcohol. On the other hand, the bar featured probably the world's smallest cigarette inventory: 31 packs, bizarre for a nation where infants are born smoking. Well, someone has to get the happiness going, I thought, and started in on the bar nuts.
I ordered the beef kebab, which was fine but hardly worth traveling to Cairo for, and a Stella, Egypt's default beer, a product made locally but sold at such a markup it certainly carries the profit margin of any restaurant that serves alcohol and probably carries Egypt's entire economy. The club's tables remained empty, the people who booked them apparently engaged in lower level of happiness somewhere else in Cairo before coming here for the real thing.
Having nothing else to do the young bar guy, Abdul, decided to make the hour happier by giving me an Arabic lesson–his idea. (Note for fans of Gilmore Girls and Heroes: he looked quite a lot like Milo Ventimiglia.) The bar nuts: taak. "Taak," I tried, writing it down phonetically.
"Taak," he repeated, a stern taskmaster. And in this case, also taakmaster.
My pen: khalum. Napkin: mandil. "Mandil," I repeated, realizing that I could now file a report to the Egyptian police if someone ever stole my pen or assaulted me with a napkin. Beer: birra. Hardly surprising the word is similar, given that the first beer was brewed not far away in the Fertile Crescent. Hair: shaar, with a final r I could never get to his satisfaction.
I pretty quickly got bored with bar words and thought of other vocab I had actually needed. Left: shimmel. Right: yameen. Though until now I had got by just fine by pointing. Goodbye: ma-asalema. Sorry: anna esif. Hot: har, or pronounced Abdul's way, harrrrrrrrrrrrr.
The hour was becoming happier. I asked Abdul if he was a musician.
"No, no musician," he said. "I play," he went on gesturing at the wall behind him, "bottles."
At this point the young front-of-house guy, a slim lad named Fawzy with the eyebrows of a spaniel, came over to see what the happiness was all about. We told him what was going on, that Abdul was expanding my Arabic from its original eight-word state. What were my six words, he wanted to know. Well, I knew salaam allekum (hello), insh'allah (with luck, or God willing), charia (street), nam (yes), la (no), halas (enough), bismallah (let's begin), and mijnoon (crazy).
Fawzy cracked up when he heard the last word, pointing at Abdul. "He is mijnoon!" he laughed. "He is crazy man!" And for the rest of the evening whenever things got slow Fawzy would call Abdul mijnoon and Abdul would pretend to beat the babaganoug out of him.
Fawzy's English was considerably stronger than Abdul's, with good reason: he had just graduated with a bachelor's degree in English Literature from Cairo University. I raised my eyebrows, trying to remember if I had ever been into a music bar or night club in the U.S. or Britain and found that the front-of-house guy had just graduated with a degree in Arabic Lit. None sprang to mind, though I did know a guy who wrote short and pithy utterances across his knuckles.
"What were your favorite books?" I wondered. I couldn't even begin to guess.
"Heart of Darkness," he said. "Joseph Conrad. My favorite poet is William Wordsworth." He also loved Shakespeare and Wuthering Heights. It suddenly came back to me that I hadn't got beyond chapter five in my self-appointed course in Egyptian literature, Naguib Mafouz's The Palace Walk. I felt like a moron and a fraud.
Fawzy was just correcting all the Arabic Abdul had taught me, trying to replace Cairo slang with a more pan-Arabic vocabulary, when my third guide of the evening strolled over. His name was Ihab. He was the club's sound engineer, and a professional drummer on the side. An Egyptian born in Morocco, now in his late twenties, he had picked up a spectacular command of English by studying under Aussies, Kiwis, South Africans and all kinds of Brits at music/electronics college in Cairo. He could not only talk quickly in English and joke in English, he could even give a hilarious and spot-on imitation of what a North Yorkshire accent sound like to an Arab. He had all the glottal stops right. He even had the eyebrow movements right.
I couldn't help wondering why he wasn't doing his sound guy thing. After all, it was now 9:30 and though a couple of monitor speakers and a drum kit had been set out on the small area of floor that passed for a stage, there was no sign of a band.
"On the website it said 9:30," I pointed out.
"Ah," he said. "You're forgetting: Egyptian time."
As we chatted about the evolution of amplification technology, a short, middle-aged, bald guy in a plaid shirt arrived just down the bar from me, pulled out a calculator, and within seconds all the (still largely unoccupied) staff were bringing him every single bottle of liquor in the building and lining them up on the bar in front of him. He closed one eye and squinted at the liquid level in each, then tapped on his calculator. It was fascinating. I felt as if I were in the presence of Meyer Lansky during Prohibition.
By now Happy Hour was officially over, but a decent level of residual happiness lingered, like the after-smell of a good curry. The band showed up and began to plug in: keyboard, drums, percussion, guitar, vocals, bass. Didn't look that oriental to me. "They sing in Arabic," Ihab explained. Okay, I was up for some cultural enlargement.
Women began to show up. Actual women. Uncovered. With guys or with other women friends. Nothing remarkable took place, but the women's presence showed that something remarkable had been happening without anyone noticing it: the male-only landscape so common in Muslim countries. And now that had vanished, and something both ordinary and extraordinary had taken its place. It was as if for the last four hours the room had been illuminated by light coming in through a prism, and now someone had said, "Wait a moment. That prism's not working," had picked it up, tapped it hard, set it down again, and suddenly the room was filled with added colors, blue through violet.
The band kicked off, playing what might be called progressive alt-rock. The guitarist was a young guy with glasses, a beret, long curly hair and a beard, but a beatnik beard rather than a Taliban beard. The singer, who with his high forehead and horizontally-striped T-shirt look like a character actor in a French art movie, sang in Arabic but it didn't matter. Yes, he used a few of those wavering quarter-tones, but most rock singers do that to some degree. In fact, Jimmy Page himself has said that Led Zeppelin's music derives from North African trance music as much as from blues. I couldn't understand the lyrics but, let's face it, there are ten million English-speaking rock bands whose lyrics are completely incomprehensible. Listening to him and to the band as a whole you might well assume you were watching some good local band in London or, say, Asheville, North Carolina, and you were just too drunk to understand the words—or, if the band was from Newcastle-on-Tyne, not drunk enough.
They played some jazz-rock stuff, some stuff with a Brazilian flavor, they threw out some good but very controlled solos. A young surgeon from Jordan, in the club with his girlfriend named Madonna, chatted with me about Led Zeppelin. The longer I stayed in the club, the more familiar, even ordinary, it all became. And that in itself raised a question: does travel (paradoxically) help us to see the ordinary rather than the extraordinary?
Outside, at just after midnight, the streets were cheerful, alive, awash. The party had barely started. It was Cairo's happiest hour.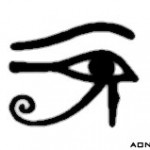 The following morning, I crossed the western arm of the Nile and headed down the embankment to the British Council, a distinctly odd place featuring furniture in primary colors like a children's library and the world's most obvious two-way mirror. Cathy (jolly, perceptive, large, informative) and I talked upstairs in the library (books, music, DVDs), and she filled me in on the publishing/broadcasting scene in Egypt, enormously helpful as I thought in terms of what outlets my workshoppers would have for their writing.
It was very, very hot, but I found myself enjoying this clean, scorching air so much I went out again and found the Diwan bookshop a few blocks from the Horus, where the assistants spoke remarkably poor English considering the remarkably good selection of books in English. I found a sort-of-mystery about Cairo called The End of Sleep, which I'm enjoying a great deal, and even better, one of my friend Pip Vaughan-Hughes's novels. From talking with him I knew they had been published in the U.K., but I didn't really have much of a sense of what they are about, and I never thought I'd see one. And here it is in Cairo! That's about as likely as me playing at the Cairo Jazz Club!
Came back to the hotel and had lunch (moussaka) around 1 p.m., and just as I was walking back to my room my legs felt absurdly tired. Then I just collapsed, exhausted and yet racing, my legs twitching. It felt as though some djinn was whirling around within the energy field of my body here and there, feeling for a weakness. Slept like the long dead, the not-only-dead-but-mummified, for more than an hour. Now, four hours later, I'm a little stronger. Maybe it was just too much sun?
A couple of days later I saw a global meteorology map that gradually zoomed in on Egypt and the Arabian Peninsula, and this is the hottest region in the world. Cairo was at 37, not as hot as the Sinai peninsula (45) but hotter than anywhere else shown. And one of the young Egyptian tour guides told me that after taking out his party for the day he had to go and lie down for three hours. Maybe I'm not quite so fragile after all.
Reading Rowan Somerville's The End of Sleep, set in Cairo: "It had always been his habit to walk in the middle of any street, particularly in the older parts of the city. In this way, he would tell himself with a shred of truth, he would avoid the open sewers, broken drains and the sudden deluges of dishwater from which the inhabitants' innate radar seemed to protect them." Maybe that's why they walk in the road. Mind you, he also talks about "the compulsively clean Cairenes." I think that, like much of the book, this is a load of exaggerated bollocks, and all the more entertaining because of it.
That evening I went back to the Cairo Jazz Club with the Voyage-Air. As always it instantly drew a crowd of admirers, and I played a few tunes, basking in the guitar's reflected glory.  Of course, part of me was hoping that they'd offer me a gig, or at least that a bass player, an oud player or some other combination of exotic musicians would leap forward and start improvising in time-signatures dictated by Arabic Higher Math, but that didn't happen, though I did hang out with a local keyboards player and we chatted happily for a couple of hours.
In truth, this evening was even more surprisingly ordinary than the previous one: tonight's band was Egypt's best Latin jazz band, and although they were indeed pretty good, the whole scene was like a superior musical fast-food joint. I could have been pretty much anywhere in the world. No sign of Bogart or Sidney Greenstreet anywhere.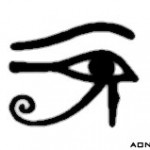 The much-planned workshop was, in many ways, like being at home: even when working with a foreign language, I knew pretty much what to do, and how to do it well. I was struck by the great goodwill embodied in the group of healthcare workers who had been assembled by the Ministry, and the familiar commitment to profound challenges: meningitis, hepatitis,  avian influenza, HIV/AIDS, the true, serious dramas of the modern age.
Also struck by the dilemma Egypt must face in balancing nationalism with internationalism: the overall quality of written and spoken English was nowhere near as strong as in South Asia (though noticeably stronger in the HIV/AIDS group who must have a great deal more international exposure). Do you educate your physicians to be able to work with their patients, or with their colleagues on an international level? From an Arab point of view, it's profoundly unfair that the lingua franca of research and scientific discourse is English, but that's not a fact that can be ignored.
It was also clear that the women were far more hesitant to try out their English than the men, with the obvious exception of Mai, whose enthusiasm drove the entire workshop. I wonder if, as a pharmacologist, she was required to have much stronger English than those in other specialities?
During the lunch break Mohamed, Shermine's assistant and a physician working on meningitis, asked to have his photo taken with me, and in that spontaneous way that seems to overcome me, I put my arm round his shoulders. He was surprised, but put one arm round me and pumped the other like a weightlifter. When he saw the photo, he was delighted. "I am a hero!" he said. In her summing-up, Shermine thanked me, describing the workshop as "joyful." I was very happy with that adjective.
Only a couple of moments had that jolt-you-upright discovery feeling. One was the fast-food box that was brought in for lunch, which for a moment I thought was McDonald's or KFC, given the packaging, the Pepsi, the colors, the fries. But in fact it was an Egyptian fast-food invention called Mo'men (named after the brothers who supposedly invented it, though this is starting to sounds suspiciously like McDonald's, even down to the dummy apostrophe). It was served in what looked like a hot-dog roll but was actually quite a tasty mix of shredded meat (beef or chicken; no pigeon, alas), vegetables and spices. Maybe we forgive everyone else's fast food but our own.
The other moment was in the suite where the workshop took place.
We were going to be using, Shermine told me with a certain awe, the conference room of the Deputy Minister. Good deal, I said, thinking air conditioning.
We crossed to a different part of the Ministry and went in through a much more glamorous, marbled hallway and up a lift that, unlike the others elsewhere in the building, didn't look as though it had been made by a shop class out of recycled sheet metal. When the lift arrived and the door slid open I was momentarily puzzled because we were still in the dark. The lift door, it turned out, and all the other doors in the suite were concealed behind faux-wood panels decorated with a design that Mohamed identified as "modified lotus."
The conference-room was fine, but before we started I asked to use the bathroom. An assistant (male) was told to take me. We went into the Deputy Minister's office, which was air-conditioned by the guy who built Antarctica, and the assistant gestured at a folding screen, which primly hid the door to the Ministerial bathroom.
The ministerial toilet had a built-in bidet. At once I realized that toilet paper, a Western invention, was a form of self-punishment, a means of literally scouring oneself out of shame at being unclean. There's a whole Ph.D. thesis here, I thought, imagining some ultra-serious sociologist deconstructing cross-cultural hygiene, writing page after page of earnest polysyllabic analysis, not realizing that he would forever be, in an unusually literal sense, the butt of his colleagues' jokes.
On the way back to the Horus I had a breakthrough moment in my whole relationship with money, haggling, and so on. After the workshop, I took a taxi back to the hotel. I had only a 5 and a 20, so I thought, well, I'll give him the 20 and ask for change. When we pulled up I gave him the 20 and said, "Give me five." (That sounds more abrupt than it was; he and I were getting on fine, despite having no common language at all.)
He chuckled and shrugged and said, "No, twenty." (Again, that sounds a little more aggressive than it actually was.)
So I did something spontaneous and entirely outside the guide book: I hit him.
I was in the back seat, and as he was doing this body language that said, "Ah, come on. Why not twenty?" I smacked him across the right shoulder.
It worked perfectly. He was a young guy, and very well-built, so it wasn't as if I was going to hurt him. And I said something like, "Yeah, right. Twenty!" to let him know that I knew he was inflating the price, that he was a rogue. But the truth was, I didn't care. The difference between fifteen pounds and twenty meant nothing to me, just like I had no need to maintain my dignity or assert that nobody pulls a fast one on me and gets away with it. So I just whacked him and laughed and he laughed and I got out and for the first time I said "Goodbye" in Arabic, and I'm pretty sure I even got it right.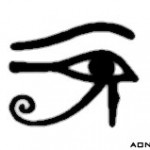 Well, when I heard that nothing seems to be forthcoming from the Ministry in terms of follow-up workshops or visits to chicken farms, I decided to chuck out my vast pyramid of ambitions, and try to move my outbound flight up a day. When I was leaving for Egypt it would have seemed incomprehensible that I might want to cut my journey a day short, but by now I'd had it with dragging my sick and sorry ass out on 107-degree days, of coughing and wheezing and snorting for an hour or two every morning, or sucking twenty or thirty of Mr. Hall's best lozenges a day. To my horror, British Airways were asking an additional $800 for the change—yet more proof, if any were still needed, that as soon as you define yourself as a tourist you are essentially staking yourself out in the desert and blowing on your vulture-call.
Defiantly, I decided to rouse myself from my torpor and head into Islamic Cairo—as much to get out of the hotel as because I really wanted to try one last burst of tourism.
The day's taxi-driver distinguished himself in three ways.
First, and most surprising, he didn't use his horn once. I was terrified. It was like being invisible. Time and again other vehicles drifted over toward us and failed to hit us only when their driver caught sight of us out of the corner of his eye. Weird.
His second attribute was something he embodied rather than articulated, yet another proof that the Arabs have invented a higher math than the rest of us can follow. To my untrained eye, the road had, typically, three lanes; or, to put it mathematically, it was divided in equal thirds. To him, though, these fractions were just the beginning, and he constantly added arbitrary increments one way or the other, even when there wasn't any other traffic around to force him to do so. There was something familiar about the sight of the dotted line rolling this way or that under the front bumper…what was it? Finally it hit me. He had invented calculus! Instead of moving in dimensions (or, as we might call them, lanes) he was moving in terms of rates of change. Come to think of it, he had probably invented probability as well. It was now quite clear: if the Arabs had had taxis in the 14th century instead of camels, it would have been all over for Newton and Leibnitz.
Finally, he displayed a truly cavalier attitude toward his passengers. Having picked me up, he went on what I thought was a slightly off-course route (I thought he was getting distracted by teaching me to say "mosque") that was explained when he pulled over and picked up another passenger. Well! Perhaps it was a mate of his, I thought, but no: when the guy wanted to get out, our driver stopped dead in the middle lane of a busy roundabout, and after making himself thoroughly unpopular by sorting through many, many small bills he kept hidden under the strip of carpet that ran across his dashboard, he let the guy hike through honking death to the kerb. And then, rather than taking me to the Al-Azhar Mosque (pronounced "mosque") he dropped me off several postcodes away, pointed uphill and said, for the last time, "Mosque."
That was at about 5:20 p.m. In the next ninety minutes things would become steadily more and more intense until I reached something that can only be called an Event Horizon. But more of that shortly.
Once out of the taxi, I discovered a teensy flaw in my planning, which involved the coordinated use of one guide book and no fewer than four maps. The snag was that in this quarter of Cairo, which is pretty hand-to-mouth, the street signs were not in Arabic and English. They were just in Arabic.
Still, I like a challenge, so I threw my battered black leather bag on my back and set off uphill. I had been through this district a week and a half ago and I was fairly sure uphill was the way to go.
The word "Khan"—a Turkish word, I'm told—in Egypt means "little shop," and although I was fairly sure I wasn't yet in the celebrated market of Khan Al-Khalili, little shops was what this area was all about, very functional little shops selling things like small electronic good, hardware, cheap clothing, not yet the tourist trash. I'd seen little Egyptian shops before, of course; what I hadn't seen was what began happening when these functional shops turned to an intense cluster of fabric shops, a change that signaled that I must be getting close to the Tentmakers' Market, one of my destinations.
What began happening was that a new dimension came into play: suddenly there were fabric shops behind the fabric shops, and then fabric shops behind the fabric shops behind the fabric shops. It was not a block, as it appeared on the map, but a warren, and at once I knew that, even though this was one reason why I'd come here, if I went down any of those narrow alleys with even the slightest thought of buying something I'd suffer from such massive sensory overload that I'd either buy nothing or everything, or more likely would end up like one of those pendula that swing over a circular board studded with four or five magnets: I'd spend the rest of eternity in motion, forever being twitched this way and that unpredictably, my mind as out of control as my body, the human embodiment of chaos in action.
So I hugged the side of Al-Azhar Street and, glancing around, was relieved to see that I knew where I was. On the left was a musical instrument shop that had caught my eye from the overpass the previous week. That meant the Khan Al-Khalili was coming up on the left, and just ahead on my side of the road was Al-Azhar University and the Al-Azhar mosque.
You could tell the entrance to a holy site was coming up because abruptly the shop merchandise changed from bolts of fabric to tourist crap: miniature pyramids, miniature Sphinxes, paintings of pyramids on black velvet—the usual. At least three or four small groups of tourists were having their photos taken in front of the tourist crap, as if swearing allegiance to the tourism flag. But right beyond was what must be one entrance to the mosque—because of the wooden cubbies for everyone's shoes—so I plunged on, waving off would-be tour guides ("What? You no like talking to Egyptian people?"), unlaced my sneakers and stepped into the mosque.
This was the only thing I could think of that I needed to do before leaving Egypt. I'd never been inside a mosque, and I couldn't pass up the chance.
The Al-Azhar mosque, though, was something of a disappointment. The opening doorway led into a marbled courtyard, part of which was covered with long carpets. I like Islamic architecture, with its precision and its symmetries, its regular flourishes of ornate decoration, but this seemed a little threadbare. Like most of Cairo, it seemed to have seen better days, and even if it was nothing like as tawdry as, say, many of the grand old hotels and villas, or for that matter the Pyramids and the Sphinx, its glory seemed to have been rubbed off some time ago. The courtyard opened on two sides into an interior supported by row upon row of slender columns, the ceiling inhabited by countless fans—a delightfully cool, dim setting for prayer, not only a relief from the heat outside but also a setting that created the sense, as some churches do, that you become more aware of a quiet, usually hidden part of yourself, and that seems somehow connected to a quietness all around you, invisible in the particulars but unmistakable in the whole.
This feeling was, in part, what I had come for, and I sat down on some steps. The mosque was not even a hundredth full. A few dozen tourists loitered here and there. Muslims, kneeling, prayed in ones and twos. I was pleased to see ten or twelve men lying here and there, head supported on a roll of clothing or a small bag, sleeping: I'm not in favor of houses of worship that throw out the indigent or the friendless.
On the whole, though, the interior, too, was a little uninspiring. I found a side entrance, put my sneakers back on, and went looking for the famous Khan Al-Khalili market.
I gave the musical instrument shop a miss—after all, how good can an instrument be if it's left in the direct sun all day in ninety-degree heat? Now I looked more closely, these ouds seemed more like toys, tourist trash.
According to my map (a phrase that, I've come to learn, is the English equivalent of insh'Allah) the market began more or less at the edge of Sharia Al-Ahzar and stretched north. The coppersmiths, silversmiths and goldsmiths had their own areas on the western edges of the market. Okay: I'd head in and bear left.
The first streets were actual paved alleys with little khans on each sides, open to the alley, each with a proprietor smiling, bowing, beckoning or, in some cases, just sitting, as if the effort of the day had exhausted them. They weren't nearly as pushy or insistent as the shopkeepers I'd seen in India, and so far the whole experience was fairly familiar: it was an open market, or in places a covered market—it was just considerably more dense than most. Silk scarves here, jewelry here, semi-precious stones carved in the shape of Cleopatra's needle, watches, carpets, sheesha pipes, an entire shop of walking sticks.
I crossed an alley running uphill, and plunged back into the market, and by now things were closing in. I could easily touch the khans on each side by reaching out from the middle of the alley, which by now was more like an aisle. The paving underfoot broke up, then vanished altogether, turning into little more than impacted dirt. The khans went on: glassware (including pyramids), embroidered linens, metal plates and trays (some decorated with Islamic designs, some with Tutankhamun's mask), suitcases, leather goods, more sheesha pipes. Left and right were so close that moving forward felt almost like parting a series of curtains. The whole place was developing a surreal, Arabian-Nights air.
I kept going straight or turning left. The downhill alleys were often a little wider, but also had the broken look of gutters. Soon I should be seeing coppersmiths or silversmiths, I thought, but all I came across was entire shops of sheesha pipes with silver mouthpieces, or displays of silver tableware, nothing very special. Every so often a young lad appeared carrying an entire flexible sheet of copper or silver, flashing in the lights of the alley, not yet elaborated by human handiwork.
Then abruptly I was out on a street that might well actually have been a street in the Middle Ages, the width of two carts, paved with stone, heading north-south, thronged with small shops and pedestrians. Well. That was it for the market? Heading north, I came across a mosque, with half-a-dozen small boys playing soccer in front, and took photos. My knees were starting to ache from scrambling over the uneven ground, so I thought I'd head vaguely homeward. Taxi-drivers around here, I'd heard, were reluctant to take someone all the way to Zamalek, so I'd walk toward downtown and get one there. Maybe I'd even walk all the way back. Old Cairo is fairly flat, and not very large—I could do it if I needed to, or if I wanted to I thought.
I looked south, where the ancient street headed back into the market. Somewhere to the right, toward the setting sun, lay a main road. If I turned right and cut through the market I would hit the main road pretty soon, turn left and be back on Al-Azhar in no time.
Pretty soon an alley opened up to the right. Straight away it was clear that the nature of the market had changed. This area was much less a tourist market, much more a working people's market, and much, much more crowded. The first area was fabrics once more. I pushed between rolls of modest-quality cotton in all colors (but without the elaborate beading and tassling I'd seen earlier by the tentmakers' area), heading west, then turned left among more fabrics, then right between more fabrics, then left and right. The tourist khans had not been especially crowded, but this area was stuffed with people, none of them tourists. Women pulled at bolts of fabric, teenagers examined cheap T-shirts, barrow-boys hauled handcarts laden with bales of merchandise, forcing everyone out of the narrow aisles, crushing us against each other and into the displays. Each cart had the irresistible inertia of a soft tank; sometimes a second, smaller boy was pushing from behind.
Bolts of fabric gave way to stacks of clothing, shirts upon shirts upon shirts. When the area overhead opened, I checked that I was more or less heading toward the sun; when it closed over I kept turning left then right. Sometimes I'd turn into a short stretch between khans (for several consecutive shops, everyone was selling exactly the same dust-colored shirt with a particular stitching design, something I hadn't seen anyone wearing on the street and mystified me completely) and look ahead to see what looked like a dead end, the aisle apparently finishing up in yet another khan selling polyester trousers. At the last minute I'd see that, no, the narrowest of passages ran right and left, half-hidden by hanging draperies and displays of jackets, and I'd turn left and plunge on.
I was moving with more and more urgency. I wasn't afraid of being attacked or robbed: Cairo is one of the safest cities I've ever visited, in any quarter, at any time of the day or night. But there was just no way my short cut should have taken this long. Sometimes I'd come across an alley that was somewhat wider—wider, say, than my shoulders—and I'd take this as a sign that I was getting somewhere, but then it would fork or narrow and I'd be back in a wilderness of men's underwear. My knees were now giving me grief, and if I was still in this maze when the sun went down I would be seriously lost. To say that the people in this area of the market were unlikely to speak English was like saying that I was unlikely to turn a corner and find I had walked onto the set of Wheel of Fortune.
By now it was about seven in the evening. The sun was dipping behind a mosque, and the dry heat of the Cairo day was turning to the moist, crowded heat of the Cairo evening. I was now stumbling regularly on rocks and cracked tiles. I hadn't seen a Westerner for probably twenty minutes. What I had seen, I thought, feeling as if I were starting to hallucinate, were things. More things than I had ever seen in my life. I have it on very good authority that more than 11 million bits of information are detected by our senses every second—but of all that information coming in, we're aware of perhaps as few as 16 bits. Not 16 million, just 16. Just as well, I thought. I had seen so many thing, more things in the past hour and a half than I usually see in a month, I shouldn't wonder, that if I had actually been aware of every one of them I'd have started gibbering and looking for a corner in which to cower. The world is too much with us, said the poet, but he hadn't been in the Khan Al-Khalili market, where by some freak of dimension welding, every tube and pipe and duct and conduit pumps the world into an almost unimaginably small, dense space, barely one contraction short of becoming a black hole. I was in that space, crushed by too many things and too much world. And then, finally, two minutes before utter hallucination and breakdown, I was out.
Looking left and right, taking a deep breath, I saw what I'd done. That little medieval street was Al-Muizz Li-Din Allah, which I should have followed back to Al-Azhar, barely a hundred yards away. Instead, I had plunged through an entire city block of market, the downhill and downmarket market, and I'd come out almost where the taxi driver had dropped me off to start with.
I knew where I was, and I knew where I had to go, but I was hurting. I was hot, thirsty and in pain, and still some way from downtown. And even though I was on the main thoroughfare of Al-Azhar, I was still in a market. Now I was out in the open air I slowed down and began to take a better inventory of everything around me. In the past two hours, I calculated, I had seen more shoes than I had ever seen in one day in my life. More pairs of men's underwear than I'd ever seen in one day. More sunglasses. More pink bicycles. More lengths of chain. More pillowcases, pairs of pliers and pyramids. More sea sponges than I'd seen in the whole of my life put together. More ears of roast corn—but ears of corn did me no good. I needed to sit down, I needed to sit down somewhere cool, and I needed something to drink.
But Egypt is not overstocked with Western-style restaurants. This part of Cairo had none at all, and even as I kept going down Al-Azhar toward downtown and the khans became more like Main Street shops, there was still nowhere cool to sit and eat. By now I was moving so gingerly that I was passed by a muttering religious madman with a hunchback and a limp.
On the point of collapse, I finally found a place to eat and fell in through the door to a table. The faux-gingham paper placemat read "Swiss Restaurants/Leading gourmet chain in Egypt/since 1976." I could believe it. They still had the original 8-track tape playing: Greatest Sixties Hits Sinatra Turned Down First, sung by a woman with a big voice and no self-respect. "There's A Kind of Hush," "The Last Waltz," "You're Just Too Good to be True," even the Englebert Humperdinck non-classic, "Please Release Me." I thought all copies of that had been ordered destroyed?
The restaurant served Stella, which has the single attribute of being a cold beer in a hot country. It was like being in the worst restaurant in England in…well, 1976. But I was cool, I was sitting, and when I got outside I could catch a taxi.
Later, when I looked back on Cairo in general and this little excursion in particular, I kept coming back to the issue of safety. When I told people in the U.S. that I'd been in Egypt, at least half immediately looked concerned and asked if I'd been in danger. And when I said that the only danger came when I tried to cross the road, and that Egypt in general has a low crime rate and an almost non-existent rate of violent crime, many people assumed it was because of a harsh penal system, as if the place was swarming with police and Arabic nations cut off the hands of anyone picking a tourist's pocket.
Fact is, I saw barely any on-the-beat police, and nobody with a missing hand. I'm not sure why the Egypt I saw was better-behaved and felt safer even than Vermont, supposedly the safest state in the Union. Part of it, I'm sure, has to do with alcohol. Egypt, like most Muslim countries, is not entirely dry, but practicing Muslims don't drink, and the net consumption is thus much lower than in Western countries. Nor is Egypt drug-free, but drugs don't seem to be as much of an issue as they are here: informed sources tell me that there are at least three well-known drug dealers living within a block of my house, and when Maddy, at thirteen, is afraid to take our dog out for her evening walk, I don't blame her.
Fundamentally, I think, it has to do with cultural assumptions about what behavior is acceptable, even inevitable. Shortly after I got back home, the college students moved back into the neighborhood in Burlington where I live, and it's instructive to compare Burlington at 2 a.m. with Cairo at 2 a.m. The streets of Cairo are bustling and noisy until well after midnight, to be sure, but in a curiously orderly way (apart from the traffic, that is). In my whole visit to Egypt, I saw only two or three people run through a crowd, and one of those was in the Cairo railway station, so he may have had good reason. No pushing or shoving, no New York sidewalk aggression. I wish I had been there long enough to see how children are raised by their parents, how kids are taught in school, to see how this sense of civic order is instilled.
In Burlington, when the bars close, knots of students and other young adults walk or stagger back, laughing and shouting and occasionally cursing at each other at volume ten. Or, if they're alone, talking loudly on their cell phones. Or setting off large clusters of fireworks. It's not that these kids are necessarily drunk, or that they're bad or violent people, it's that the prevailing culture accepts or ignores a certain wildness as if it's intrinsic to human nature—which, clearly, it is not. And that permitted wildness can easily take a step or two farther to become, say, vandalism or harassment.
Somehow we forget these home truths as soon as the issue of travel comes up. The so-called war on terror has managed to do what the Cold War did: shift our sense of threat farther from home. Two of my female colleagues from Champlain also spent some time in Egypt a few weeks before me, and when they came back and said how entirely safe they, too, had felt, day and night, people just didn't believe them.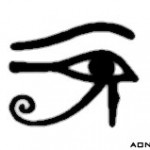 Just before dawn, the night desk guy from the Horus drove me to the airport, a nice young guy but not happy about his country. Why was it that the only people who really seemed to care for Egypt, he wanted to know, were foreigners? The top professors of archaeology—all French. The English, too, seemed to be interested, but Egyptians? No. The French and British had not only reintroduced Egypt to its own history but had given it intellectual respectability and also liquidated it into a revenue stream. It was a strange twist on the Tomb Raider view of history that sees the imperial powers as glorified thieves.
Egyptians know nothing about their own history, he said. In school he learned nothing—what he knows, he learned in Tourism and Hotel Management college. He works as a tour guide during the day, he said, and he hates to see other Egyptians out there leading tours (I thought of Hassan, of course) as they just want to get everything done as quickly as possible and leave.  And there's also the issue of corruption. "I know this can be a very rich country," he said. "I just don't know where the money goes."
My money went into the hands of two guys at the departures main door, who grabbed LE 40 and slipped it to a third guy who let me put my luggage on the incoming belt ahead of some 45 others who were waiting in line. It was barely a conscious decision on my part—I was still trying to understand what was going on. Then two others who were simply putting the cases onto the belt wanted money, all under the nose of the soldier checking passports. Once again, identifying yourself as a tourist is blood in the water, carrion on the desert.
As the plane took off from Cairo, I finally got what Egypt is all about.
Normally I don't look out of the window as the plane climbs, as I'm convinced that humans weren't meant to fly, and every successful flight is a combination of dumb luck and wishful thinking. This time, though, I had to look: I wanted to see the desert from the air. And desert it was—deserted, empty, an endless landscape of dust. As a gardener, it caused me a moment's horror: that grey-brown expanse was so clearly inimical to any kind of growth that it was impossible to believe that a city of 12 million was just beneath and behind us. Impossible to believe anything thrived in this expanse of gravel and sand.
Later I returned to Egypt at even higher altitude, orbiting by Google Earth's satellite. At first I thought I had got the controls wrong and was looking at some kind of schematic instead of a true aerial view: it looked as though a mapmaker had drawn a line indicating the Nile's course with a thick green marker, and then had colored the Delta in green. As I zoomed in, though, what I knew finally merged with what I saw: this was the true Egypt, the utter contrast between the narrow green band of irrigated cultivation and the beige breadth of desert. Even Cairo looked like a grey cancer eating into the green penumbra on both sides of the Nile.
This was what first defined Egypt, the flooding Nile, the possibility of irrigation in a hostile land. This was what defined the nation's deities, its technology, its agriculture. Its politics was all about protecting that thin fertile band.
The whole panorama seemed to speak to something older and more elemental than geography and politics and economics, though, and something broader than Egypt. Looking down at the wasteland and the river it was impossible not to wonder how much our tenure on the planet has depended on sheer dumb luck and the twin miracles of water and photosynthesis, on life as we know it hanging on that slender green thread.