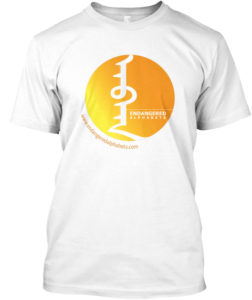 Please help with our last fundraiser of the year!
We're trying to sell 20 Endangered Alphabets T-shirts over the next three days at https://teespring.com/shop/endangeredalphabets, and 10 copies of my book Endangered Alphabets (the new expanded second edition, available at www.endangeredalphabets.com) by Christmas. Please help!
The T-shirt, pictured on the left here, features the Manchu word for "sky" or "heaven."
All profits support the registered non-profit Endangered Alphabets Project in our work to support minority and indigenous cultures worldwide.
Tell your friends!