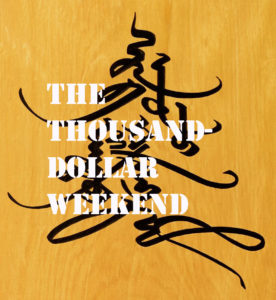 The thousand-dollar weekend has just started. We need to raise at least that much by Sunday night. Seriously.
As I type this at Saturday noon, we are well on the way, with $150 pledged already. But we need you to keep the momentum going!
And by the way, Madalena Cruz-Ferreira did a wonderful article HERE.
Okay. I won't hold you up any more. Please back us now HERE!
Then start contacting your friends and convincing them to take part in the thousand-dollar weekend!