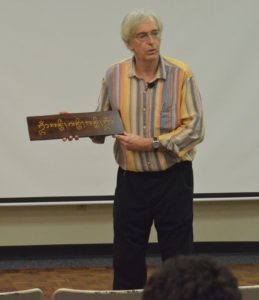 I'm going to be showing and talking about a selection of Endangered Alphabets carvings twice in the near future:
(i) At the library in Springfield, Vermont on the evening of Thursday April 28th April, and
(ii) At the Lyceum in Bedford, Massachusetts at 10 a.m. on Sunday, May 15th.
If you're nearby, please swing by and say hello! And pass the word along to anyone who you think might be interested.
Thanks!
Tim