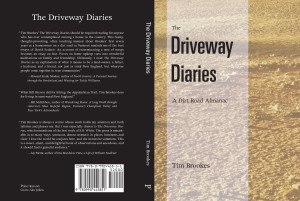 I'm launching two books at the Essex Free Library at 2 p.m. on Saturday, January 30th, and the event won't be your standard launch. It will be a story about stories and a homecoming, in more ways than one.
I'll be reading from two of my new books–the second, expanded edition of The Driveway Diaries and The Ghosts of Good Intentions. I'll also be talking about what it was like to be an NPR commentator for two decades, and more specifically what it was like to be an NPR commentator living at the bottom of a gravel driveway on a dirt road in Essex, Vermont.
Both books are collections of story-essays. The Driveway Diaries grew out of NPR commentaries and newspaper and magazine columns I wrote while living on Chapin Road in Essex and struggling to come to terms with being a new homeowner in semi-rural Vermont. The first edition was so popular (it was excerpted in Harper's magazine and read on Martha Stewart Radio!) that it sold out immediately, but thanks to an eccentric New York literary publisher was never reprinted. Many of my neighbors who appear in the book turned up to the book's launch, which took place almost exactly a decade ago at the Essex Free Library. I hope they come back for the launch of the second edition, which includes several more stories (including the classic battle between my driveway and my pond) that round out my time living on Chapin Road and see me returning to city life in Burlington.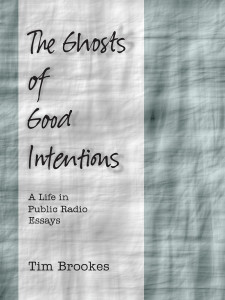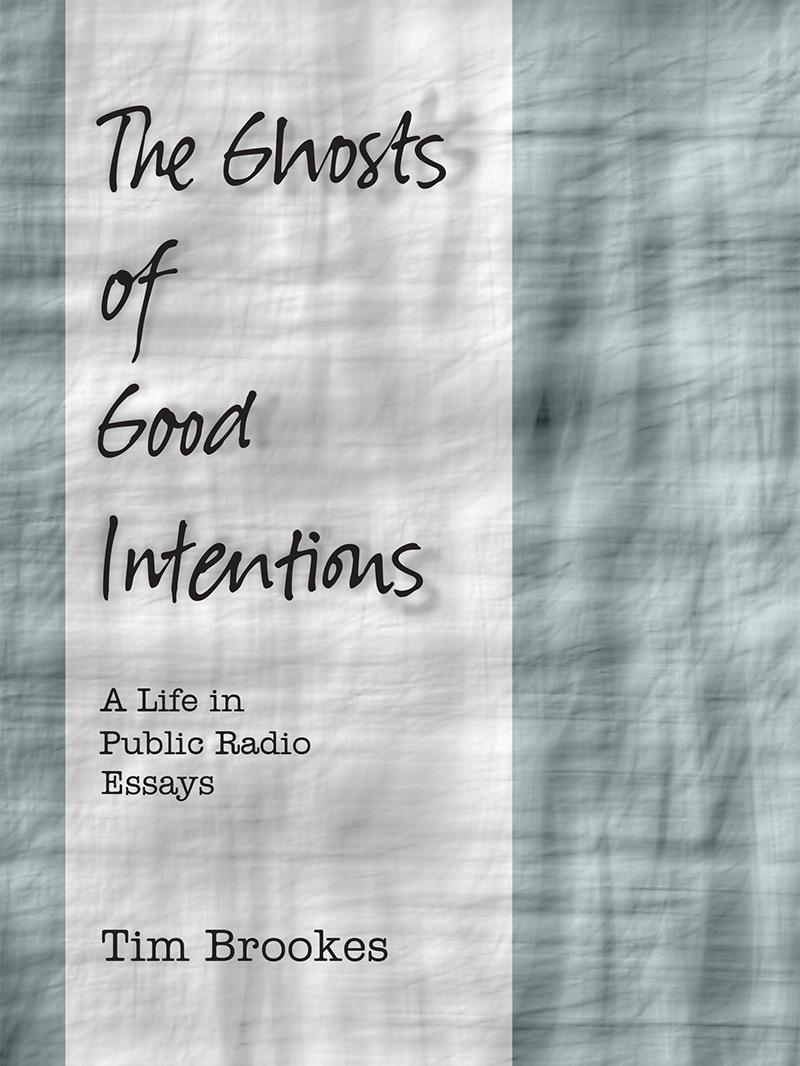 The Ghosts of Good Intentions is a life in public radio essays. I'll be reading from it and talking about the working life of an NPR essayist behind the scenes, including the experience of having the first censored commentary during the first Gulf War–and once again I'll have the chance to hold the world premiere of one of my books of essays at the Essex Free Library. And the book itself was the product of a wonderful experiment in crowd-editing: I posted almost 100 of my NPR essays on this website and invited people to vote as to which should be included in the final collection. The result changed the entire book for the better, giving it a strong focus on the perennial Anglo-American culture debate and reversing the chronology so the stories go back in time, less of an autobiography and more of an inquiry: how did I get here?
To order
The Driveway Diaries
, Second Edition, click
HERE
.
To order
The Ghosts of Good Intentions
, click
HERE
.
To order both at a discounted price, click
the PayPal button below.