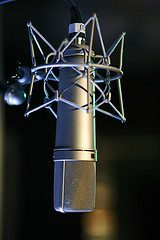 You know the drill by now. I was a monthly essayist for National Public Radio (and, to a lesser extent, for North Country Public Radio and Vermont Public Radio) from 1989 until 2011.  I'm currently selecting 50 for a forthcoming anthology to be called
The Ghosts of Good Intentions
. (The reason for the title will become clear over the next few weeks.) This is where you come in. My plan is to post four essays a week–
every Sunday
, in honor of my gig with Sunday Weekend Edition–for the next four months, on this website. Your job is to use the Comments feature to say which ones you think I should include in The Ghosts of Good Intentions. Rate each essay
3
(utter genius),
2
(yeah—maybe) or
1
(no, no, for pity's sake, no). By all means add comments: The more clearly you can explain your preferences, the better. And here's the incentive:
I will be sending out free copies
of the finished and published collection
to the 20 people
who give me the most (and in the case of a tiebreaker, the most helpful) feedback over the next four months. Anyone can take part, whether you've known me for decades or you're a casual visitor finding this site for the first time. All I ask is that you come up with some screen name, avatar, or nom de keyboard for yourself and use it consistently, so I know how to count names when it comes time to send out the prizes. Okay, here we go with the first four.
Click

HERE

to start the reading-and-voting process….